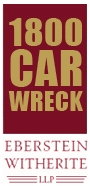 An estimated 650,000 drivers may be eligible for a fee reduction of fines
Dallas, TX (Vocus/PRWEB) February 01, 2011
Texans who owe fines for traffic violations such as speeding, or who may have lost their license for failing to pay traffic tickets or other infractions now have a second chance at cleaning up their record. As reported by The Associated Press (AP), a new program has been implemented that gives drivers with outstanding fines up to a 90 percent reduction on their balance.
Those who are eligible for the program must pay their remaining balance by April 17 or lose their eligibility for a reduction. As outlined by the Texas Department of Public Safety, if payment is not made by the deadline, then original surcharge balances and suspensions will reinstated. The fee reduction program is reportedly designed to help driver's with certain problems on their record get in good standing with the law.
An estimated 650,000 drivers may be eligible for a fee reduction under the DPS Driver Responsibility Program. Restrictions may apply for program eligibility.
This news was brought to you by 1800-Car-Wreck.
About 1800-Car-Wreck Accident Attorneys
The Dallas Car Wreck Lawyers of 1800-Car-Wreck serve the needs of Texas accident injury victims, bringing over 60 years of combined experience to the table. Their legal team has multiple resources available to help those who may be unsure of where to turn after an accident has left them unable to work, or in need of car repair compensation or reimbursement for medical bills and other expenses.
The leading Dallas area Auto Accident Attorneys welcome those who have been involved in a motorcycle wreck, highway wreck, 18 wheeler accident, pickup wreck, deadly car wreck, drunk driving accident, or any other vehicle accident type, to contact them immediately by calling 1800-Car-Wreck or visiting http://www.1800-Car-Wreck.com for a free evaluation of their case.
###