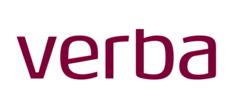 The Verba Performance and Quality Management suite closes the contact center quality loop.
Hackensak, NJ (Vocus/PRWEB) February 01, 2011
At this week's Cisco Live London, Verba Technologies is releasing a new suite of contact center quality assurance solutions. The Verba Performance and Quality Management solution can help call centers of all sizes measure and enhance call center agent performance and systematically improve the customer experience.
Working with hundreds of contact center supervisors to identify primary pain points, Verba created an innovative solution that closes the contact center quality loop. The Verba Performance and Quality Management is an agent monitoring, recording, evaluation, scoring, and reporting solution designed to help contact centers develop and execute customized quality assurance programs that increase productivity and enhance their business.
Contact centers can take advantage of productive features including:
An effective agent evaluation and scoring module - features easy-to-use evaluation forms, and flexible and statistically correct selection of interactions for evaluation and scoring; supports multiple questionnaires for complex inbound, outbound, multi-project, and outsourced contact center environments.
An integrated, silent monitoring feature - provides an intuitive, phone- and web-based, low latency agent monitoring solution incorporated directly into the quality assurance process.
A screen capture component - captures agents' desktop screens during or after customer interactions using a lightweight, centrally managed capturing agent with flexible APIs that are built to comply with PCI DSS and other standards.
A powerful, web-based dashboard and reporting solution - offers more than 50 built-in widget and report templates, plus the option to create new and customized templates.
Current sampling methods used throughout the contact center industry might significantly change measurement results, which could lead to litigation from an employee whose performance was measured by those techniques. Working closely with industry professionals, scientists and mathematicians, Verba designed its Verba Performance and Quality Management solution to provide a statistically correct approach associated with random interaction selection and to help ensure clients base their business decisions on accurate data.
Contact centers can use the Verba Performance and Quality Management solution to compare customer interactions with custom defined questionnaires, and, by integrating real business metrics (including sales revenue, profit margin and time to resolution) into calculations, evaluate how well questionnaires stack up against business goals. "We believe this is a cutting-edge contact center solution to help clients focus on business goals not only by measuring the quality of interactions but by controlling the quality of the measurement process itself." said Greg Kovats, Director of Development for Verba Technologies.
The Verba Performance and Quality Management suite is designed to be an add-on product to the state-of-the-art Verba Recording System. Before they buy, existing and future clients can experience the quality assurance aspect of the Verba Performance and Quality Management suite through a free, three-month Try-and-Buy program. "We are receiving very positive feedback from our beta customers," explained RJ Tarantino, Director of Business Development for Verba Technologies. "Our Try-and-Buy program is a great low-risk option and we are confident clients will quickly see solid quality improvements and positive results."
About Verba
Founded by VoIP industry veterans, Verba Technologies is a leading provider of call recording solutions for unified communications platforms. A state-of-the-art call recording solution, the Verba Recording System supports voice, video and telepresence devices. Verba recording systems run at more than 500 customer sites and have recorded more than 250 million customer calls. Verba takes an innovative approach to call recording by offering a product with more features and freedom of integration at a competitive price point. Verba Technologies has offices in Hackensack, New Jersey, and Stockholm, Sweden. For more information, visit http://www.verba.com.
# # #