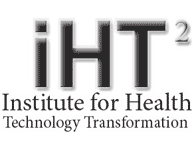 Clinicians at Alegent were experiencing network logons of up to 3-4 minutes and application logons of 30-40 seconds before they adopted Aventura.
New York, NY (Vocus/PRWEB) February 02, 2011
The Institute for Health Technology Transformation announces a webinar entitled "Improving Clinician Workflow and Efficiency – Overcoming IT Challenges at the Point of Care" which will take place February 10, 2011 at 1:00pm EDT.
The webinar will feature Michael Westcott, MD, the CMIO of Alegent Health and Howard Diamond, the CEO of Aventura. They will discuss Alegent's search for a way to bridge the chasm between clinicians and computers. You will hear how the Aventura solution achieved dramatic cuts in access time, major improvements to securing patient data, and at the same time prepared the hospital for CPOE and clinical documention at the patient bedside.
In order to register, please visit https://www2.gotomeeting.com/register/403032802.
This client case study will feature Dr. Westcott's firsthand experience searching for a solution that would allow his clinicians to do real-time computing at the patient bedside.
"Clinicians at Alegent were experiencing network logons of up to 3-4 minutes and application logons of 30-40 seconds before they adopted Aventura," said Howard Diamond, CEO, Aventura. "Now they have sub-5 second logons and instant logoffs. We are grateful for the opportunity to work with and support Dr. Westcott on this upcoming webinar."
About Alegent Health:
Alegent Health is the largest not-for-profit, faith-based healthcare system in Nebraska and southwestern Iowa with nine acute care hospitals, more than 100 service sites, over 1,300 physicians on its medical staff and roughly 9,000 employees. Alegent Health is ranked first in the country in quality and patient satisfaction according to the Network for Regional healthcare Improvement (NRHI). http://www.alegent.com
About Aventura:
Aventura is a Denver-based software company that animates static clinical IT systems so that doctors and nurses spend less time struggling with computers and more time thinking critically about patient care. With near-instant logons and logoffs, hospitals that use our systems now have clinicians using their EMRs in real-time the way they were designed to be used. Aventura's software is hardware and software-agnostic and works in both virtualized and non-virtualized desktop environments. http://aventurahq.com/
About the Institute for Health Technology Transformation:
The Institute for Health Technology Transformation is the leading organization committed to bringing together private and public sector leaders fostering the growth and effective use of technology across the healthcare industry. Through collaborative efforts the Institute provides programs that drive innovation, educate, and provide a critical understanding of how technology applications, solutions and devices can improve the quality, safety and efficiency of healthcare. http://www.ihealthtran.com
# # #