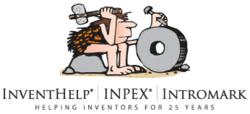 Pittsburgh, PA (PRWEB) February 02, 2011
InventHelp®, America's largest inventor service company, announces that one of its clients, an inventor from Pennsylvania, has designed a modified clothes dryer that would dry apparel more effectively using less energy. This invention is patented and a virtual prototype is available.
"The Clothes Butler" would feature a recirculating system that requires no intake or exhaust outlet. This would make it possible to install a dryer in a variety of locations, and could greatly reduce energy consumption. It could help protect clothing from heat damage, and according to the inventor, would reduce the risk of fire by not using the household vent system.
Designed to be the same size and shape as a conventional dryer, the Clothes Butler would plug into a standard 110-volt outlet. A drum would be located toward the top of the dryer, and could connect to a chamber containing a small warming element. The chamber would extend downward into the appliance, where it connects to a belt-driven motor and a compressor, both with temperature sensors. The compressor would be equipped with warming coils on one side to condense refrigerant and increase air temperature, and cooling coils on the opposite side that would condense water vapor and evaporate refrigerant. A secondary filter would prevent lint and other particles from entering the air dryer unit. During use, the appliance would use dry air to remove the moisture from clothes. Moisture then drains from the cooling coils into a small, drain-able chamber at the bottom of the appliance.
InventHelp® is attempting to submit the invention to companies for review. If substantial interest is expressed, the company will attempt to negotiate for a sale or royalties for the inventor. For more information, telephone Dept. 06-BTM-193 at (800) 851-6030.
# # #