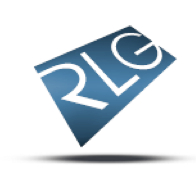 New York, NY (Vocus/PRWEB) February 07, 2011
By case management order no. 3, dated January 26, 2011, Judge David A. Katz of the United States District Court for the Northern District of Ohio approved the applications of those lawyers seeking leadership roles in the consolidated litigation styled In re: DePuy Orthopaedics, Inc. ASR Hip Implant Products (no. 1:10 md 2197). Such roles include membership on a Plaintiffs' Executive Committee, a Plaintiffs' Steering Committee, a Science Committee, a Discovery Committee, and a Law & Motions Committee. Other positions include "Plaintiffs' Liaison Counsel" and "Plaintiffs' State Liaison Counsel." Chairs of the various committees will be appointed by the Plaintiffs' Executive Committee.
The court anticipates that further appointments to the plaintiff committees and/or the creation of additional subcommittees "will be approved, as necessary, as litigation progresses."
In August of 2010, DePuy announced a global hip replacement recall of two devices: the ASR Hip Resurfacing System and the ASR XL Acetabular System. Each unit replaces a worn or weakened part of the hip. Many orthopedic doctors believe that the units were poorly designed. The implants can generate debris from wear, causing inflammation and tissue damage in recipients. 93,000 persons worldwide had an ASR device implanted. Hundreds of lawsuits have to date been filed in the United States, and in early December of last year, the United States Judicial Panel on Multidistrict Litigation approved the DePuy ASR litigation for consolidated pretrial proceedings and assigned the case to Judge Katz.
DePuy, a Johnson & Johnson company, recalled its ASR devices globally after the National Joint Registry of England and Wales made public data showing that, within five years, about 12% of recipients of the hip resurfacing system and about 13% of recipients of the acetabular system needed corrective surgery. The Rottenstein Law Group maintains a DePuy Lawsuit Settlement Information Center at http://www.depuysettlement.com.
About THE ROTTENSTEIN LAW GROUP
The Rottenstein Law Group is a New York-based law firm that represents clients in mass tort actions. The firm was recently founded by Rochelle Rottenstein, who has more than two decades of experience as a lawyer, to represent clients in consumer product injury, mass tort, and class action lawsuits in a compassionate manner. http://www.rotlaw.com
Contact:
The Rottenstein Law Group, LLP
Rochelle Rottenstein, Esq.
1259 Veeder Drive
Hewlett NY 11557
(212) 933-9500 (office phone)
(212) 933-9980 (facsimile)
rochelle(at)rotlaw(dot)com
http://www.rotlaw.com
###