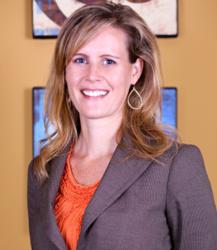 I can't think of anyone else better to Chair our planning team.
Tampa, FL (Vocus/PRWEB) February 02, 2011
Jennifer Bakunas, CEO of Magnetic, will be the Chair for the upcoming Internet Technology Summit hosted at the Tampa Bay Convention Center on August 31. Bakunas' insight into business solutions has enabled her to lead Magnetic to be on the forefront of technology while offering their clients robust and practical tools to grow their business.
"I can't think of anyone else better to Chair our planning team," states David Glass, Executive Producer of Internet Technology Summit 2011. "Jennifer has been involved as an advisor, speaker and major supporter of Internet Technology Summit since its inception. Her extensive knowledge of Internet technologies combined with her leadership in the Tampa Bay technology community will make the 2011 program the best yet. I'm very excited to have her lead our team."
In its third year, the Internet Technology Summit will house Internet leaders from across the country to discuss emerging trends, innovations, and opportunities created by Internet technologies. Top Internet experts and thought leaders will be touching on topics such as mobile, social media, cloud computing, gaming, applications, TV 2.0, analytics, e-commerce, search, geolocation, Internet security, and advertising.
"I am honored to be Chair of this event and look forward to working with David and the rest of the planning team in the coming months," said Bakunas. "This is a great opportunity for attendees, sponsors, and participants to learn about and be involved with the ever changing technology industry."
About Magnetic
Based in Tampa, Fla. and founded in 1997, Magnetic is a full-service web design and development firm that helps businesses reach their full web potential through strategic consulting, custom web design and development, e-commerce solutions, database integration, content management, systems integration, internet marketing and hosting. Named the 2007 Small Business of the Year by the Greater Tampa Chamber of Commerce, Magnetic offers both business and technical expertise to help medium- and large-size businesses achieve greater profitability and sales through the Internet. For more information on Magnetic, please visit http://www.magnetic.com.
# # #