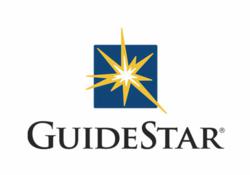 This webinar will address the concerns of grantmakers.
Washington, DC (Vocus/PRWEB) February 03, 2011
Who: Host: GuideStar USA, Inc.—the leading source of nonprofit information.
Presenters:
Suzanne Ross McDowell is a partner in the Washington office of Steptoe & Johnson LLP, where she focuses on the law of tax-exempt organizations with particular emphasis on tax, corporate governance, and commercial transactions. She has extensive experience with the nonprofit sector, including representation of exempt organizations on a broad spectrum of matters as a private practitioner; service at the U.S. Treasury Department, where she was responsible for all legislative and regulatory issues affecting exempt organizations; and work as senior vice-president and deputy general counsel for the National Geographic Society, where she developed cost-effective, practical solutions for a wide variety of complex legal and business issues. She currently serves on the advisory board of The Exempt Organization Tax Review and the Journal of Taxation of Exempt Organizations. She co-authors Steptoe's Exempt Organizations Advisory.
Pamela Jowdy is senior product manager for GuideStar. Ms. Jowdy leads the product management and development functions at GuideStar, focusing on identifying and understanding the unique needs of multiple audiences that require nonprofit intelligence and tools for business analysis. Her team is responsible for gathering requirements and tapping into existing and potential customer bases to ensure that GuideStar's products and services are designed to help professionals get their jobs done as efficiently and effectively as possible. She brings 15 years of product marketing, product management, and marketing communications experience to GuideStar, primarily from the telecommunications and consumer electronics industries. Ms. Jowdy holds her Practical Product Management (PPM) certification.
Live Tweeting Encouraged: @GuideStarUSA encourages you to connect with other webinar participants, submit your questions to the host and speakers, and follow the online conversation by live tweeting using the identifier #grantmakerdd.
Where: Space is limited! Register online today by visiting http://www.guidestar.org/news, clicking on
"GuideStar Webinars," and then "Register Now."
When: Tuesday, February 15, 2011
1:00 – 2:15 pm E.T.
Why: The Pension Protection Act of 2006 imposes excise taxes on private foundations and sponsors of donor-advised funds for making grants to certain types of supporting organizations. This webinar will address the concerns of grantmakers, including:

How can I verify that a potential grantee is tax exempt?
How can I identify organizations that have had their exempt status revoked because they failed to file a return for three consecutive years?
How can I determine if a potential grantee is a supporting organization?
What about 509(a)(3) organizations that are Types I, II, or III?
Are there best practices concerning determination of functional integration for Type III supporting organizations?
What are the practical implications of Revenue Procedure 2009-32, and how might they affect my grantmaking operations and compliance practices?
In this free, interactive learning lab, we'll review the IRS tax code, recent developments in the automatic revocation of exempt status, IRS Revenue Procedure 2009-32, and corresponding pre-grant due-diligence best practices. We'll explore different online and manual options for charity verification, including GuideStar Charity Check. You'll gain the knowledge you need to avoid excise taxes and take away tips to streamline your due-diligence process.
About GuideStar
GuideStar, http://www.guidestar.org, the leading source of nonprofit data, connects people and organizations with information on the programs and finances of more than 1.8 million IRS-recognized nonprofits. GuideStar serves a wide audience inside and outside the nonprofit sector, including individual donors, nonprofit leaders, grantmakers, government officials, academic researchers, and the media.
###