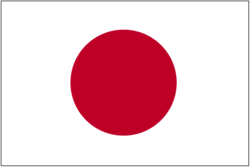 100% satisfaction guarantee on your Japanese voice over
(Vocus/PRWEB) February 16, 2011
Japanese voice over services are prepared in our facilities which are specifically engineered for optimal voice recording and equipped with Pro Tools and state-of-the-art hardware operated by veteran audio engineers. With their new addition of Japanese voice actors, JBI Studios provides global clients with reliable, high quality Japanese sound that clients can expect from professional recording.
With 30 years in the business, JBI Studios have built a large database of mother tongue screened native Japanese voice talents comprised of Japanese actors/actresses, radio DJs, TV announcers and bilingual presenters. Preview the quality of our voice over actors by using the voice reel demos and sample player. Japanese language directors at JBI Studios supervise all Japanese recordings in order to ensure the correct Japanese pronunciations of product names or relevant Japanese terms. JBI Studios offer a 100% satisfaction guarantee on any Japanese voice over and Japanese Accent English voice over recordings.
Now with over 30 Japanese voice actors in our database, JBI Studios offers premium anime voice over services for all Japanese voice over projects. Japanese voice actors in the database include talents living in Los Angeles as well as in country in Japan. Media projects requiring many different characters are typically carried out in Japan and then edited and engineered in our local sound studio. In providing anime voice over services, JBI Studios offer a wide array of different voice personalities, from corporate and professional to energetic and quirky. Whatever the project requires, JBI Studios can supply the right Japanese voice talents for the job.
Anime voice over services
Japan has produced many successful anime television series and films, and with each franchise comes celebrity voice actors and actresses. Japanese voice actors who perform anime voice overs are known as seiyu and many of the most successful seiyu studied the craft at one of Japan's over 130 voice acting schools. Being a seiyu in Japan is like being a Hollywood actor or actress in the United States. Sometimes seiyu, depending on the characters they play, are even more famous in Japan than many of America's most recognizable silver screen performers. Many seiyu, like some of Hollywood's biggest stars, venture outside their primary profession of anime voice over to act, sing, host radio shows, and act as narrators for theatre, video games and radio.
Some of the most well-known Japanese voice actors doing anime voice overs include Noriaki Sugiyama, who plays Sasuke Uchiha in "Naruto," Masakuzu Morita, who plays Ichigo Kurosaki in "Bleach," Mayumi Tanaka, who plays Monkey D. Luffy in "One Piece," and Masako Nozawa, who plays Son Goku in "Dragon Ball."
###