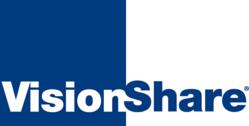 Washington, DC (Vocus/PRWEB) February 02, 2011
VisionShare, the nation's largest and most trusted healthcare information network, announced Wednesday that it would invest up to $50 million over the next year to enable direct, secure connectivity for all providers in the U.S. on the VisionShare network.
VisionShare's announcement follows its participation in the Direct Project's first-ever successful internet-based exchange of health information. That success came last month, when immunization data was exchanged between a hospital and a public health department in Minnesota using the VisionShare network.
VisionShare made its announcement today at the Department of Health & Human Services in Washington, D.C. Officials from HHS, the Office of the National Coordinator (ONC) for Health Information Technology and several healthcare companies gathered to highlight the achievements of several initiatives around the country that are part of the Direct Project.
"As we have done for the past 10 years, VisionShare will continue to meet the needs of providers wherever they are," said Mark Briggs, CEO of VisionShare. "Our investment will enable providers to join the Direct Project network simply and easily, either through sponsorship from hospitals, their EHR vendors, or directly through VisionShare's network. This connectivity means lower operational costs, improved patient safety, quicker payments and reimbursements, and better coordination of care throughout the country."
In support of the ONC, the Nationwide Health Information Network (NHIN) and the Direct Project, VisionShare will enable providers to connect to its nationwide network and begin exchanging health information. More than 3,000 hospitals and tens of thousands of other providers are already connected to VisionShare's network, processing millions of transactions each day with Medicare.
"The Direct Project enables the exchange of healthcare information between healthcare providers, the patients they care for, and public health agencies in a simple and secure way," said John Feikema, President of VisionShare. "The Direct Project was specifically designed with all of the 2011 Meaningful Use criteria in mind. Providers can safely and easily communicate with anyone, from sending follow-up reminders to distant patients to receiving discharge summaries from the largest of medical centers."
One of the Direct Project's initiatives is lead by VisionShare. For the first time anywhere in the country, using Direct Project information-sharing standards, Hennepin County Medical Center in Minnesota successfully and securely sent immunization data to the Minnesota Department of Health over the VisionShare Direct Project HISP (health information service provider). Exchange of immunization data is a requirement for Meaningful Use incentives.
VisionShare CEO Briggs stated, "In addition to the demonstration taking place at the Interoperability Showcase at the HIMSS (Healthcare Information and Management Systems Society) 2011 conference, we are excited about soon making several significant announcements about leveraging our network to fundamentally improve patient care."
Through its private investment of up to $50 million, VisionShare expects to remove obstacles to implementing the Direct Project's vision and drive utilization for all providers across the country. Briggs said, "All of us here at VisionShare are passionate about transforming healthcare and leveraging our secure, nationwide network to elevate the healthcare conversation."
For more information about VisionShare's announcement, go to http://directability.visionshareinc.com.
About VisionShare
VisionShare works to save lives by facilitating information exchange and knowledge-sharing among every player within the healthcare spectrum – hospitals, physician practices, home care providers, DMEs, and private and government payers – as well as the Centers for Medicare and Medicaid Services (CMS). In use for more than a decade in more than 3,000 hospitals—some 90 percent of the nation's hospital beds – VisionShare's Secure Exchange Platform supports healthcare decision makers in their quest to promote care coordination and collaboration, reduce fragmentation, duplication and errors, participate in new and emerging care models, and access the Nationwide Health Information Network (NHIN) and state and community-based Health Information Exchanges (HIEs). Learn more at http://directability.visionshareinc.com.
###