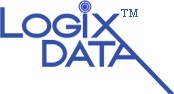 A shift in 2010 comments focused on the registrants' executive compensation determination and proposals
Sacramento, CA (Vocus/PRWEB) February 03, 2011
Proxy statements filed by registrants to the Securities and Exchange Commission are a predominant document used for examining compensation and governance topics. As public corporations begin releasing these proxies in the upcoming months, a look back at previous SEC Comment Letters shows a trend for the most commonly reviewed topics. A study has been conducted by LogixData of over 500 companies per the last three fiscal years to examine these issues. A categorization of over 8000 individual comments and responses between the SEC and registrants also spotted similar comments and staff guidance across industries.
For 2008 and 2009, employee long and short term incentive and bonus issues were the most commented on topics. However a shift in 2010 comments focused on the registrants' executive compensation determination and proposals. Item 402 of Regulation S-K is the most common literature referenced by the SEC to use as guidance for executive compensation. 16% of both 2008 and 2009 respectively and a higher 26% in 2010 SEC examiner comments reference various sections of Regulation S-K 402 to guide registrants on proper disclosure compliance.
Click here for the full proxy report
About LogixData LLC
LogixData LLC is a provider of actionable intelligence on public financial regulatory information. Accounting Today® named Company IQ – SEC Comment Letters the 2010 Top New Product in financial reporting. With the Company IQ suite, subscribers can access database solutions to SEC Comment Letters (over 1 million matched SEC comments to Registrant responses), Compliance and Disclosure, Material Contracts, and Financial Analysis. For more information on this or any report, contact Armand Lebrilla at (888) 564-4910.
# # #