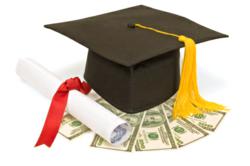 Thanks to CPAexcel's generosity, I'm one step closer to making my dream come true. Now I have the confidence of knowing that I have a team of mentors that will support me through the exam review process.--Pamela Carlson, Spring 2010 Winner
Seonda, Arizona (Vocus/PRWEB) February 09, 2011
CPAexcel CPA Review, a global provider of CPA Exam study courses is pleased to continue its financial support for motivated college students through its internationally recognized scholarship program.
During the past decade of continuous commitment to supporting education, CPAexcel has awarded over $1,200,000 in cash and CPA Review Course scholarships to American and international college students. The scholarships encourage the students to pursue their accounting studies and become a Certified Public Accountant (CPA), the most globally recognized accounting license.
Through CPAexcel's Spring Scholarship Program, one student will win a $2,500 Cash Scholarship and CPAexcel Video Gold Medal CPA Review Course. An additional thirty students will win CPA review course scholarships for a total of over $46,000 in cash and prizes.
Students may enter to win at http://www.cpaexcel.com/scholarship from now until April 30, 2011. Prizes will be awarded on May 2, 2011 via a free random drawing. Winners will be notified by e-mail.
While other course providers offer random scholarships, CPAexcel is the only course provider to offer cash scholarships as well. With the current stubborn economic turn-down, CPAexcel felt that students would appreciate a cash scholarship which they could use for any college-related expense.
Olivia Trykova of Loyola University in Chicago used her Fall 2010 cash scholarship for college expenses. Pamela Carlson of George Washington University in Washington, D.C., used her Spring 2010 cash scholarship to pay for summer school tuition so she could graduate sooner.
In addition to the cash scholarship, the Grand Prize winner will receive CPAexcel's premier Video Gold Medal Course (worth $1,690), the course selected by one of the Big 4 accounting firms to prepare its employees to pass the CPA Exam. This is the most powerful course on the market, featuring CPAexcel's core study materials, printed CPA review textbooks, professor-led video lectures, professor mentoring and more. Access to the course commences from the date of the scholarship drawing (May 2, 2011) until the student passes all four parts of the CPA Exam. The winner may ask their professors questions which pertain to the CPA Exam, which may overlap with college studies or work responsibilities.
CPAexcel will award 30 CPA Review Course scholarships: five Video Gold Medal Courses (valued at $1,690) and twenty-five (25) CPAexcel CPAexcel Online Video Self-Study Courses (valued at $1,335 each) to deserving students.
To be eligible to enter the free drawing, a student must be:

enrolled part-time or full-time in college
taking at least one college accounting course.
Rules:
Students must enter before April 30, 2011.
Winners will need to prove that that they are currently enrolled in college as of the date of the drawing on April 30, 2011.
Winners will be announced on May 2, 2011 by e-mail.
It is free to enter and there is no obligation.
To enter to win CPAexcel's Spring 2011 Scholarship Drawing, please visit: http://www.cpaexcel.com/scholarship
About CPAexcel:
CPAexcel produces CPA review study courses which present with great clarity the underlying financial concepts in each section of the CPA Exam. CPAexcel focuses on translating mountains of government and regulation legalese into bite-sized, understandable modules.
Proven to prepare students to pass for the CPA exam at nearly twice the national average, CPAexcel offers a dynamic learning system which dramatically reinforces learning and retention. Concise, interactive lessons keep users focused while reviewing important concepts. Unique in the industry, CPAexcel CPA Review promises to be "Partners until You Pass," providing students with unlimited free updates and free course repeats.
CPAexcel is published by Efficient Learning Systems, Inc., a privately owned company located in Sedona, Arizona.
For additional information on CPAexcel CPA Review courses, please visit http://www.cpaexcel.com.
###