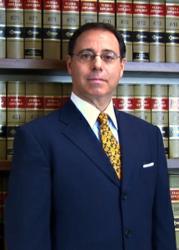 New York City Injury Lawyer JC Reiter reports 'crash taxes' of $365 to $490 per accident may soon come to New York
New York City, NY (Vocus/PRWEB) February 03, 2011
(New York Injury Lawyer News) Accident recovery fees, or a 'crash tax' as it has been nicknamed, may soon surface in the state of New York, reports leading New York City Injury Lawyer Jonathan C. Reiter. The accident recovery fees have already been adopted by at least twenty-seven other states as a way of increasing revenues for their local governments.
The latest state to adopt accident recovery fees is California, whose capital is currently facing a $25.4 billion deficit. According to leading sources, says New York Injury Lawyer JC Reiter, the new fees will apply to out of town drivers if they are involved in a traffic accident requiring rescue crews, no matter who was at fault for the auto accident. Fees will range from just over $400 to upwards of $2000 if a helicopter is needed for the evacuation of the injured at the accident. It is expected that the helicopter fee alone will raise nearly a half million dollars a year for the city of Sacramento. In California, more than 50 cities or fire districts, have embraced the charges.
According to the New York Injury Lawyer, New York City's proposed accident recovery fees will be less severe than California's if adopted. Currently New York is considering activating fees that would range from $365 to $490 per accident depending on whether fire or injuries were involved.
The 'crash tax' is becoming a popular topic among cash-strapped municipalities, says the New York City Injury Lawyer. Many US cities' budgets are becoming strained by the longest recession since World War II. In an October report from the National League of Cities, it was reported that local tax revenues have dipped 3.2% below last year's.
For more information on New York City accident law or for a complimentary case evaluation from New York Injury Lawyer JC Reiter visit http://www.JCReiterLaw.com or call toll free to 888-464-1952.
# # #