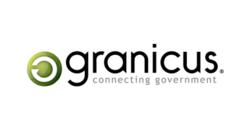 Granicus' new cloud platform keeps government up-to-date with the latest technologies for open government without overwhelming them with additional labor and costs
San Francisco, CA (Vocus/PRWEB) February 03, 2011
Granicus, a leading cloud platform provider for government transparency, efficiency, and citizen participation, today announced that its rapid growth continues with a strong Q4 close to 2010 – increasing new client additions by 100% over Q4 2009 and exceeding sales results from Q1 and Q2 2010 combined. The company attributes this growth to its continued focus on the success and satisfaction of its extensive government client-base.
"Governments are being challenged with enormous budgetary shortfalls and pressures to decrease spending—meanwhile, demands to improve citizen services and transparency are on the rise. Our success in Q4 of 2010 illustrates that we have the products and pricing to meet these demands," said Tom Spengler Granicus CEO and Co-Founder. "I'm proud of our passion and agility as a small company to quickly respond to the evolving technology needs of government. Our new cloud platform and growing team of product developers is only going to strengthen our ability to do this in 2011."
Granicus' continued momentum is evidenced by:

38 new clients in December—a record-breaking month, expanding its total to nearly 800 agencies and 4,700 government users
36 client upgrades to its new government platform & product suites in December
25% fewer open customer care cases in 2010 – a result of the company's continued investment to enhance and expand its cloud-based product offering
98.3% customer satisfaction rating in 2010 – the highest level since the survey started 5 years ago
As the technology market for open government matures, Granicus continues to be the leader with 11+ years of experience. Its video and content management tools are proven to help agencies maximize openness, accessibility, and productivity in three central areas of their business: public meetings, public information, and citizen participation.
"Granicus' new cloud platform keeps government up-to-date with the latest technologies for open government without overwhelming them with additional labor and costs," comments Spengler on the Granicus Blog. "We're excited to be entering 2011 well-positioned with the tools, experience, and managed services to help governments cost-effectively respond to market demands for greater government transparency online, through social media, and mobile devices."
Resources:

About Granicus
Granicus, Inc. is the award-winning cloud platform provider for government transparency, efficiency, and citizen participation. It's solutions are designed specifically to help government agencies establish meaningful connections with citizens while reducing operational costs. Granicus has been recognized the past three years for being one of the fastest growing company private companies in the U.S., San Francisco, and the Silicon Valley by Deloitte LLP, the San Francisco Business Times, and Inc. Magazine.
###