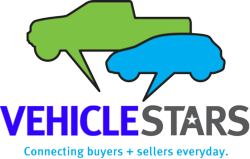 Fort Lauderdale, Florida (Vocus/PRWEB) February 03, 2011
Vehicle Stars receives calls daily on how to avoid being ripped off. Here is VehicleStars.com's report on top scams.
VehicleStars.com auto scam tip sheet
When selling any vehicle it is important to employ reasonable caution when entering any agreement to buy or sell a vehicle, or any other goods for that matter. Unfortunately, not everyone out there is spreading good will, as the holiday season is also a favourite time for scammers to ply their sinister trade and try to take advantage of individuals through various deceptive ways and means.
As a public service for the holidays, Vehicle Stars.com wishes to alert consumers to some of the more common auto sales related scams currently circulating both on and off of the internet – and to offer some simple precautions one can take to ensure that this season remains joyful, festive and secure.
Over-Payment Scams
Over-payment scams target private sellers, with vehicles on classifieds or sites like Craigslist. Typically the scammer pretends to be a buyer. The victim receives a check for more than the amount requested. The scammers then asks the victim to deposit the check and wire the extra amount elsewhere, such as to a shipping company. Ultimately though, the check is fake and the victim is really wiring money back to the scammers. Vehicle Stars screens all potential buyers for this reason.
Money Transfer Scam
These scammers are persistent because of its high payoff for them. Generally, they will approach a target and in order to hook them offer to send, via cashier's check, even more money than required. They ask the victim to ship the car because they are out of town, too far away, or offer one of countless other reasons in the attempt to con. Often, these scammers will engage their targets in an extended email conversation until they achieve their desired result of making off with several thousands of dollars the victim's money.
Money should go to a company, not an individual. If a consumer feels pressured to sign up for an escrow account or are being asked to wire-transfer or Western Union money right away, chances are there is something wrong with that picture.
Credit Report Scams
When handed a victim's driver's license in exchange for test driving a car, an unscrupulous dealer, without permission, pulls their credit report. The aim of these duplicitous folks is to get the victim pre-approved for a loan in order to orchestrate a purchase. Some will go on to send the loan application to several lenders without the needed credit information. This forces each lender to pull credit report. It can negatively affect a credit rating if a credit report is run several times within a short period of time with no credit is issued.
# # #