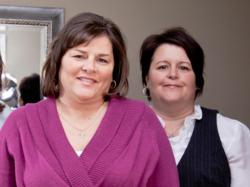 At the core of the 50-50 Rule public education program is a family relationship and communication guide to real-life situations.
Omaha, NE (Vocus/PRWEB) February 08, 2011
Any family that has cared for a senior loved one knows that problems working with siblings can lead to family strife. Making decisions together, dividing the workload and teamwork are the keys to overcoming family conflict.
That's why the Home Instead Senior Care network developed the 50-50 Rule program. "If you're 50, have siblings and are assisting with the care of seniors, it's time to develop a plan," said Jeff Huber, president and Chief Operating Officer of the Home Instead Senior Care network. "This program can help."
The 50-50 Rule refers to the average age (50) when siblings are caring for their parents, as well as the need for brothers and sisters to share the care planning responsibility 50-50. Research conducted for the Home Instead Senior Care network reveals that an inability to work together often leads to one sibling becoming responsible for the bulk of caregiving in 43 percent of families. And that can result in the deterioration of sibling relationships.
At the core of the 50-50 Rule public education program is a family relationship and communication guide to real-life situations, featuring practical advice from sibling relationships expert Dr. Ingrid Connidis from the University of Western Ontario. She says that relationships among siblings should be protected.
"Like all relationships, siblings have a history," Connidis noted. "Whatever happened in the past influences what happens in the present. Regardless of their circumstances, most siblings do feel a responsibility to care for parents that is built from love. And that's a good place to start – optimistically and assuming the best."
Even the best of circumstances, though, can cause a strain for a family dealing with the issues of an aging parent. That's where the free downloadable 50-50 Rule guide to family conflict issues will help brothers and sisters struggling with any number of topics, from trying to divide care and work better as a team to dealing with end-of-life issues. In the guide, Connidis addresses these common family caregiving situations with practical advice.
The printed/downloadable guide and the Solving Family Conflict website offer a variety of additional tips and resources for siblings. The resources in the campaign also provide plenty of fodder for family caregivers to share stories and advice through social media channels such as Facebook, Twitter and blogs. For more information, consumers can visit the site or contact their local Home Instead Senior Care franchise.
"Sometimes, problems can be alleviated with a little extra home care for seniors and respite for family caregivers," Huber said.
The extra effort will be well worth it, Connidis explained. "Siblings are sometimes the only family relationships that endure. After parents, siblings are the ones we've known the longest. So there is a depth of empathy we can tap into that goes back to that relationship. When I look at my brother, I still see that little boy playing in the back yard. And I can still remember caring for my little sister. Those memories are what motivate us to care for our parents and each other. It's what keeps us connected, even when we're different. That sibling relationship will continue after parents are gone; research suggests that siblings don't want to harm their relationships with each other."
###