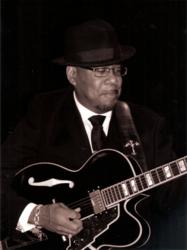 Dahn Yoga recognizes the healing power of music, how it helps people concentrate and relax. Since every part of our classes includes music, live jazz is a perfect fit.
Gilbert, AZ (Vocus/PRWEB) February 04, 2011
Want to do something special for Valentine's Day? The Dahn Yoga location in Brea, California is hosting a special class for couples on February 8, 2011. Dahn Yoga benefits include music with exercise. This special class will feature Dahn Yoga exercises for partners, set to a live performance of Jazz by legend Jacques Lesure and friends.
Yoga and Jazz are very compatible. Both can be dynamic, improvisational and relaxing. One more thing they have in common this Valentine's Day is that they are both more enjoyable with someone special. In fact, studies have shown that people can influence each other's health and lifestyle choices. Dahn Yoga hopes this event will create an opportunity for people to help each other make healthy choices.
Dahn Yoga's Brea center, also known as "Zen & Fit Yoga," wants to let the local community know what it has to offer, but also wants to let the community know it cares. Manager, Sang Kyung Han, relishes this opportunity to reach out to her neighbors and celebrate her love of music. She hopes that others will learn about Jazz as well as this unique style of yoga. Ms. Han says "Dahn Yoga recognizes the healing power of music, how it helps people concentrate and relax. Since every part of our classes includes music, the live jazz is a perfect fit."
Ms. Han has been teaching Dahn Yoga for 14 years, half of that time in Southern California. She also teaches Ki Gong and several advanced workshops. Dahn Yoga classes feature Korean style stretching, flowing movement, deep breathing exercises and meditation in a simple and easy to learn format.
The principal musician for the special event will be Jacques Lesure, a Jazz guitarist who has played with many of Jazz's greatest artists. A Los Angeles resident, Mr. Lesure has contributed to theatrical productions, film scores and television projects. He is eager to give back to the community and expose youth and adults alike to the rich history of Jazz. Mr. Lesure is also excited about this combination. He said "Jazz is the rhythm of life. This is not your typical yoga. Because this yoga is so rhythmic, the two fit perfectly."
The special Yoga and Jazz event will take place on February 8th from 4:30-7:00 pm at the Brea Farmers Market, on Birch Street between Madrona Avenue and Walnut Avenue in Brea Downtown. The event is open to the public. Proceeds from donations will benefit the Brea Community Center. For more information please call Zen & Fit at 714-990-3550.
Dahn Yoga & Health Centers, Inc. is a national leader in health and wellness, offering classes in Yoga, Tai Chi and meditation based on Traditional Korean healing philosophy. Find a location near you at http://www.dahnyoga.com.
###