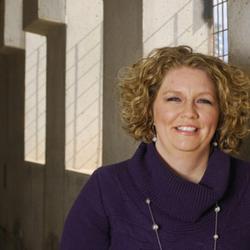 (Vocus/PRWEB) February 03, 2011
You needn't look far for information on advanced employment solutions in today's internet era. The question Jessica Miller asks is this: do job seekers have all the social media tools they need to obtain employment in today's economy. Perhaps not, as most people still see social media as a tool for engaging in entertainment.
Miller a prominent leader in the HR social media community believes that job seekers, business owners, recruiters, consultants, and speakers can develop strong professional relationships using social media. In particular, Miller specializes in teaching others how to use Twitter and Blogging to create a professional brand in their social media experience.
In fact Jessica Miller teaches the savvy employment hunter Twitter strategies to find and develop relationships with human resource recruiters and other employment specialists. In her book "Tweet This! Twitter for Business" she gives simple strategies on using Twitter in under 30 min a day!
As Miller states, "It's time that we brought advanced employment solutions, such as video resumes into the new internet reality. The real story here is that twitter and blogging can help a person find employment in this internet economy.
As proof, Jessica Miller Merrell asks job hunters to consider these three areas before they begin their search for employment

Traditional job hunting is very limiting. With the power of tweeting, a candidate can network and find untapped resources.
Social media is a tool that can help an employment seeker develop their own personal brand
Through the power of social media, 80% of jobs otherwise unknown can become available to the ordinary job seeker.
In summary, Jessica Miller Merrell helps job seekers and providers with simple solutions to building professional brands and social media plans to procure advanced employment solutions.
For business tips and advice go to Jessica Miller–Merrell's website and claim the FREE report http://blogging4jobs.com/
For Media: Jessica Miller-Merrell is available for expert quotes, speaking, consulting
Contact Jessica via email at jessica(at)xceptionalhr(dot)com or by phone at 405.912.4885.
Publicist Tatyana Gann 615.354-7625
About Jessica Miller-Merrell
Jessica is a leading voice in the HR social media community and has over 10 years of experience in human resources and recruiting. She hosts the first and only Internet web-show for job seekers on Mingle Media TV called Job Search Secrets. Her book, Tweet This! Twitter for Business was released in February 2010. Jessica has been quoted in publications as an expert including Glamour Magazine, Entrepreneur Magazine, and SHRM's HR Magazine. She is a hostess of Job Search Secrets With Jessica Miller Merrell podcast.
Jessica is a sought after speaker about human resource's role in social media and has spoken at SHRM's Leadership Conference, HR Southwest Conference, and HR Florida Conference. She will be leading a 4 hour "Social Media Bootcamp" at the 2011 SHRM National Conference in Las Vegas, NV.
Complete bio can be downloaded on Blogging4jobs.com
# # #