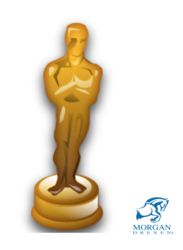 "I own my car, I now owe nothing to no one. I am glad it's over," admits Devine.
Anaheim, CA (Vocus/PRWEB) February 07, 2011
Hollywood is not known for its realistic attitude towards being financially responsible, however this years Oscar nominations send a savvy financial message. For years celebrities have overspent and indulged in un-necessary luxuries, but it seems this years Oscar hopefuls send a positive message on how to manage your money.
'True Grit' is a favorite to win with its western style gunplay it sends the message of negotiation. During a very prominent auction scene in the movie, 14 year-old Mattie Ross haggled for a string of ponies. The message is be frugal, haggle, and find the right deal to suit your budget.
According to a recent report from Consumer Reports haggling is the future, even when it comes to booking hotel rooms. Americans who haggle receive cheaper hotel rooms or upgrades 80% of the time.
The Oscar nominations continue with 'The Kings Speech', the advisors of the king try to expose someone as a fraud. The logic being that the person has no credentials or a university degree. When it comes to taking monetary advice you will want to know that the person giving the advice has some credentials. However, experience and integrity are also important.
Keith Devine could not be further from the lights and glamour of Hollywood. Devine engaged with an attorney based debt resolution program to reduce his debt. With more than $10,000 in debt, Devine says the program for him was a hug success. "I own my car, I now owe nothing to no one. I am glad it's over," admits Devine.
Devine engaged with the Williamson Law firm who uses the critical workflow systems of Morgan Drexen, Inc.
Helen Baker also used an attorney based debt resolution program with The Rosen & Winig Law Firm. Rosen & Winig also benefit from the automated systems of Morgan Drexen, this allows for productivity leading to both time and money being saved for the law firm. Those savings can then be passed on to the consumer. Helen Baker admits, "If you don't have money in the bank then don't buy what you can't afford. This is the valuable lesson I learned."
For Lynn Acuncius a change of job led her to over $7000 in debt. Lynn worked with Hugh Williams attorney at law to reduce her debt. Lynn says, "I am so happy to be debt free. I finally have a chance to save for the future." Hollywood has its message and Lynn has hers, "Spend your money wisely, just spend what you can afford."
Using an attorney to reduce debt has helped thousands of American's. Consumers are carrying less debt, with median balances of $3,793 this equates to $1,100 lower than in 2009, according to a July survey by the Consumer Reports National Research Center.
Source - Raychel Harvey-Jones for Morgan Drexen
# # #