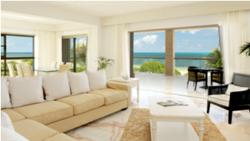 Some developers like La Amada Residences also work with companies who will provide a complete decorating and furnishing service for you if you want it.
Playa del Carmen, Cancun, Mexico (Vocus/PRWEB) February 04, 2011
Decoration: Buying a brand new home enables you to choose the interior decor right down to the last detail in many cases. Some developers like La Amada Residences also work with companies who will provide a complete decorating and furnishing service for you if you want it.
Modern, Energy Efficient: Most new residences in Cancun like La Amada Residences use the latest techniques and modern materials to make the property energy efficient. Many modern designs also allow large quantities of natural light to pour in to the building, lessening the reliance on artificial light -- but do check as each development is unique.
Minimal Logistics: No one has to move out of the property before you can move in and a good developer will have everything arranged for you on your closing date. The property will be ready for you to move into, and in some circumstances the whole place may be furnished right down to the last teaspoon. La Amada Residences offer a unique program that you can have your residences with all the furniture, click here to find out more about this deal.
Community Benefit: When buying into a development, you are often buying into a community. This means that you may have access to shared services and facilities as part of your normal maintenance fees which you would otherwise need to pay for, e.g. a golf course, a swimming pool, or lagoon, etc.
Some gated communities also offer local 'focus points': a club house, a gymnasium or spa, or other facilities where residents can meet and socialize, our Cancun residences development at La Amada Residences offers some of the best benefits of the Mexican Caribbean.
Safer, More Secure: Modern Cancun Mexico homes have the latest electricity and gas safety technologies installed. They may have water filters plumbed in and smoke alarms fitted throughout the building. Fire escapes and emergency exits are usually more ample than those found in old buildings. Security lighting and security systems may also be built into the design. The wiring and plumbing will be new, and they will be free of asbestos and other known hazardous materials such as lead-based paints.
Easier Finance, Cheaper Insurance: If you are financing your Cancun residence with a mortgage, some finance houses will look more favorably upon modern homes when making a lending decision.
La Amada Residences have the best financial options to offer in order to get buy your beach front property, click here to find out more
Staged Payments: If you are buying off-plan you will be able to pay for the property in pre-agreed staged payments: but beware of the additional risks and seek professional legal advice. In La Amada residences have many options to offer.
Lower Maintenance: Maintaining a newer property is much less expensive than maintaining an old one. La Amada Residences has monthly fee that is according to your property. Over time, as the property ages, your maintenance costs will rise, but you will have had the advantage of a few years of very low maintenance costs.
Warranty: Although some developers offer warranties of various kinds, these may be difficult to enforce in practice. La Amada Residences offer the best warranty of its kind, However, you can produce a snagging list and insist the developer makes good on the snags before making your final staged payment.
Click here at contact La Amada for more information.
# # #