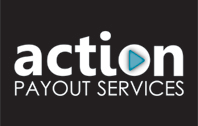 ...companies can send payouts by check and eft without the same risks that ultimately led to ePassporte's demise
Vancouver, BC (Vocus/PRWEB) February 09, 2011
Global payout specialist Action Payout Services may look pretty fresh, but insiders know they are backed by over 17 years of payout experience in the affiliate marketing space. They are to be featured among some of the most respected suppliers to the Adult Online Entertainment industry at the Barcelona Summit this February 18 – 21, and will be sharing their perspective of the global payout scene during the aptly titled B2B session "Is There a Life after ePassporte?", Saturday 19 February at 3:15 pm at the Hotel Miramar in Barcelona.
Action Payout Services looks at what happened to ePassporte and shares how companies can send payouts by local-currency check and utilize local electronic payment systems without the risks that ultimately led to ePassporte's demise.
In addition to participating in the educational "Is There a Life After ePassporte?" session, Action Payout Services will be hosting clients in their lounge, 18 – 21 February at Barcelona Summit, and inviting them to enjoy a thrilling ride in one of their cars at the YNOT Europe Karting Grand Prix.
About Action Payout Services:
Action Payout Services (http://www.actionpayoutservices.com) sends commission payouts on behalf of Adult Online Entertainment companies to affiliate webmasters in the US and around the world.
# # #