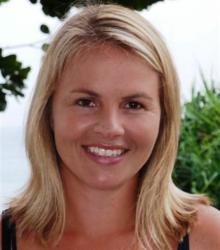 Advancing entrepreneurship is vital to a healthy start-up ecosystem in Boulder and Denver.
Denver, CO (Vocus/PRWEB) February 04, 2011
Nicole Skogg, CEO of SpyderLynk, a leading marketing technology company whose flagship product is the patent-pending logo-centric SnapTag™, will share her experience and perspectives on entrepreneurship and building a technology-based business from the ground up on Monday, February 7, 2011 at 6:30 P.M. MT at the University of Colorado's ATLAS Room 100. Brad Feld, Managing Director of the Foundry Group, a Denver-based venture capital firm focused on making investments in early-stage information technology, Internet and software startups, will lead a discussion with Nicole on her successes in building SpyderLynk and bringing highly functional mobile marketing solutions to the market.
"I am honored to participate in Entrepreneurs Unplugged to share my experiences as an entrepreneur who developed an innovative technology and built a successful business around that technology," said Nicole Skogg, CEO of SpyderLynk. "Advancing entrepreneurship is vital to a healthy start-up ecosystem in Boulder and Denver. I am delighted to share my thoughts and perspectives about how to successfully build a technology company with the students at the University of Colorado and the community."
Skogg, a mobile marketing evangelist, founded SpyderLynk in 2006 with a vision to leverage brand logos and mobile camera phones to bring the interactivity of the Internet to traditional media. She started her career as an optical engineer, developing and marketing cutting-edge lighting systems. Using her background in mathematics and vision perception, she pioneered the development of the SnapTag™ – a logo that functions as an interactive mobile marketing tool. Skogg graduated from the University of Colorado in 2001 with a degree in optical engineering.
Entrepreneurs Unplugged is a meeting place where faculty, students and community members with technical backgrounds learn about and get involved in entrepreneurship. In particular, the program offers students and faculty an opportunity to learn how a successful start up is created, as well as an opportunity to network. Each Entrepreneurs Unplugged meeting features an experienced entrepreneur that discusses his/her start-up experiences.
About SpyderLynk
SpyderLynk activates branding to drive marketing results. Leveraging innovations in mobile, image analysis and database analytics, SpyderLynk created the SnapTag™, the only logo-centric mobile activation tool in the marketplace today. SnapTag technology turns brand logos, featured on any type of packaging, advertising, signage or screens, into interactive marketing tools. Consumers with smart or standard camera phones can snap and send a picture of a SnapTag to instantly access offers, content, promotions, and information. SpyderLynk's proven solution enables brand marketers to drive and measure consumer engagements through mass media while providing sophisticated analytics on consumer behavior, campaign and media impact information.
Leading brands such as Coke Zero, Revlon, L'Oreal, MillerCoors, Warner Brothers, Toyota, Bud Light and others are using SpyderLynk's pioneering technology to engage consumers and accelerate consumer purchasing decisions. Based in Denver, Colorado, SpyderLynk was founded in 2006 and can be found online at http://www.spyderlynk.com.
# # #