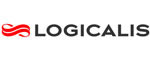 Farmington Hills, MI (Vocus/PRWEB) February 08, 2011
Logicalis, an international provider of integrated IT and information and communications technology (ICT) solutions and services (http://www.us.logicalis.com ), has achieved the Cisco Powered Private Cloud designation and the Cisco Master Managed Services Certification. These designations recognize Logicalis' investment in the ITIL® processes, practices and tools necessary to provide high-quality cloud and managed services. Proudly, Logicalis is one of the first Cisco partners in the United States to have done so.
"This designation means a lot more than a fancy title or a logo to use in our marketing efforts," says Bob Hankins, vice president of Cisco solutions for Logicalis. "This is Cisco's acknowledgement of the tremendous effort Logicalis has put into developing complete cloud solutions. The Logicalis Enterprise Cloud is the foundation and provides a complete managed public cloud offering focused on enterprise business. Our Network Operations Center backs these solutions by providing capabilities that deliver the highest quality cloud solutions to our customers. So this designation is Cisco's way of letting the world know that, when it comes to cloud providers, Logicalis is among the best of the best."
Business customers are quickly making the move from traditional premises-based equipment to Infrastructure-as-a-Service (IaaS) solutions provided in the cloud. The question is, if you're the person in charge of choosing a cloud provider for your company, how do you know you've made the right choice? It helps if you can look for a cloud provider that has a vendor's seal of approval – and if you know what kinds of hurdles that provider had to scale in order to earn it.
In Logicalis' case, the company had to undergo a very stringent third-party audit of its service design in order to earn Cisco's "seal of approval," which is what these achievements really are.
"Our cloud customers already know what we can do for them," says Mike Martin, Logicalis' director of cloud computing. "But for those customers looking for a way to compare potential cloud providers, these Cisco designations show them that Logicalis offers the highest levels of service available in the industry – and it backs that claim up with a third-party audit of our capabilities to prove it. You just can't find a better yardstick than that."
"Logicalis' investment in the Cisco Powered Cloud designation demonstrates its expertise and ability to deliver Cisco based IT as a Service. In today's dynamic market environment, where customers want choice, this is a real competitive differentiator," says Jeff Spagnola, vice president of sales for managed and cloud services at Cisco.
As a Cisco Master Managed Services Certified Partner, Logicalis has demonstrated the ability to deliver sophisticated solutions, has met stringent requirements that reflect a depth of capabilities, and has undergone an independent audit by an objective third-party auditor. Logicalis was also required to offer at least two managed services using the resources and procedures necessary to deploy, manage and support Cisco solutions.
>> Find out more about the Logicalis Enterprise Cloud at http://www.us.logicalis.com/cloud.
About Logicalis
Logicalis is an international provider of integrated information and communications technology (ICT) solutions and services founded on a superior breadth of knowledge and expertise in communications & collaboration; data center; and professional and managed services.
Logicalis Group employs over 1,900 people worldwide, including highly trained service specialists who design, specify, deploy and manage complex ICT infrastructures to meet the needs of over 5,000 corporate and public sector customers. To achieve this, Logicalis maintains strong partnerships with technology leaders such as Cisco, HP, IBM and Microsoft.
The Logicalis Group has annualized revenues of $1 billion, from operations in the UK, US, Germany, South America and Asia Pacific, and is fast establishing itself as one of the leading IT and Communications solution integrators, specializing in the areas of advanced technologies and services.
The Logicalis Group is a division of Datatec Limited, listed on the Johannesburg and London AIM Stock Exchanges, with revenues in excess of $4 billion.
For more information, visit http://www.us.logicalis.com.
Cisco, the Cisco logo and Cisco TelePresence are registered trademarks of Cisco Systems Inc. in the United States and certain other countries. ITIL is a registered trademark, and a registered community trademark, of the Office of Government Commerce, and is registered in the U.S. Patent and Trademark Office.
# # #