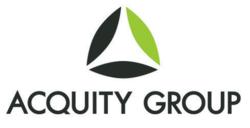 (Vocus/PRWEB) February 08, 2011
Acquity Group, a world-leading multi-channel commerce and digital marketing company, announced today it has been recognized with a Best-in-Class Interactive Media Award (IMA) in the "Retail" category for the redesign of BootBarn.com, the online channel for the nation's largest work and western wear retailer.
The IMA Best-in-Class award is the highest honor bestowed by the Interactive Media Awards. It represents the very best in planning, execution and overall professionalism. According to the judges, to win an award at this level, the site has to successfully pass through a comprehensive judging process, surpassing the competition in each of the five focus areas; Design; Content; Feature Functionality; Usability; Standards Compliance & Cross-Browser Compatibility. This is achieved by only a fraction of sites in the IMA competition each year. BootBarn.com also notably received a perfect score in feature functionality.
"It's very rewarding to be recognized by the IMA's," said Andy Peebler, Senior Vice President of Acquity Group's Western Region. "Our team worked strategically to develop a richer, more user-friendly online experience for Boot Barn's devoted customer base, and the history and strength of the Boot Barn brand provided a wonderful foundation for the new online experience."
As a retailer with a strong brick and mortar presence and a history of eCommerce success, Boot Barn partnered with Acquity Group for strategy and design for an enhanced website that better communicated the scale and growth of the company -- as well as the quality and diversity of its products. The retail franchise has the biggest selection of clothing, boots, accessories and tack in the U.S., with more than 80 stores across seven states -- and the new BootBarn.com delivers that same experience online.
Acquity Group worked with Boot Barn to implement an overall digital rebranding, revitalizing the online brand to reflect its exponential growth and brand promise for more than 30 years: a "service-first" mentality.
To view other awards the IMA has bestowed upon Acquity Group, visit the Winner's Gallery.
About Boot Barn
Boot Barn, Inc. has been outfitting the west with top quality footwear and apparel for 30 years. They are the largest western wear and boot provider in the country, providing a broad selection of apparel, accessories and boots for both work and western customers. Boot Barn opened their first store in 1978 and launched their online business in 1998. The company maintains over 80 retail stores located in Arizona, California, Colorado, Montana, Nevada, New Mexico and Wyoming. Boot Barn is committed to providing the best service, the largest selection of boots and lowest prices guaranteed. For more information about the company, please visit http://www.Bootbarn.com or call 1-888-BootBarn.
About Acquity Group
Acquity Group is the world's leading multi-channel commerce and digital marketing company, creating award-winning digital experiences for global brands. Our multi-disciplinary approach brings together strategy, design, and technology to create brand-unique experiences that build unbreakable customer relationships. Acquity Group is headquartered in Chicago, with offices across the U.S. To define a unique perspective for your business, contact Acquity Group at http://www.acquitygroup.com.
# # #