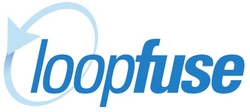 Atlanta, GA (Vocus/PRWEB) February 07, 2011
LoopFuse, the leader in sales and marketing automation for small-to-medium-sized businesses (SMB), announced today that Objectivity Inc., the leading provider of distributed, scalable data-management technology, saved $160,000 – more than 80 percent of marketing operation costs – over a two-year period with LoopFuse OneView. With Loopfuse OneView to track, nurture, and measure prospects throughout the entire sales process, Objectivity Inc. now saves time, money and resources while significantly improving the effectiveness of each and every marketing campaign.
Objectivity Inc. determined that its previous marketing automation solution, Eloqua, was too cumbersome and too costly for achieving optimal marketing efforts for a SMB like Objectivity Inc. After evaluating several solutions, Objectivity Inc. selected LoopFuse OneView. Not only did Objectivity Inc. find LoopFuse OneView cutting-edge, but also user-friendly and cost-effective. In addition, LoopFuse delivers unparalleled customer service, constantly exceeding Objectivity Inc.'s expectations.
"Objectivity conducted a complete review of all other comparable solutions to replace Eloqua, which we found increasingly complex, ineffective and expensive," said Thomas Krafft, director of marketing, Objectivity Inc. "LoopFuse demonstrates a clear understanding of the end-users, continues to address all our needs, and provides a refreshing customer-oriented service and state-of-the-art solution that has exceeded our expectations. LoopFuse understands we want every penny spent generating new business, rather than paying for an overpriced and cumbersome tool."
"Our goal at LoopFuse is not only to provide companies with a best-in-class marketing automation solution," said Sean Dwyer, president and CEO, LoopFuse, "but also to support clients as a partner rather than just as a vendor. We continuously innovate and improve our solution and support to ensure client success."
To start driving results now, open a forever-free account at loopfuse.com/freeview.php.
About Objectivity Inc.
Sunnyvale, Calif.-based Objectivity Inc., the leading provider of distributed, scalable data-management technology, is committed to customer success. The company has offices and representatives worldwide, and works directly with organizations, integrators and technical teams to recommend solutions and support options specifically tailored to each clients' project and technical requirements. The company's patented distributed data engine and persistent object store, Objectivity/DB, has been built and optimized for high performance, flexibility, virtually unlimited scalability and reliability.
About LoopFuse
LoopFuse, the first and only provider of forever-free marketing automation, is a leader in on-demand sales and marketing automation solutions designed to close the loop between sales and marketing. Organizations leveraging LoopFuse achieve 50 percent more productivity from their sales and marketing departments by efficiently nurturing, scoring and then assigning leads in Salesforce.com (CRM). LoopFuse enables marketers to build higher yielding pipelines, more efficient marketing departments and more effective sales teams — all resulting in increased revenue. LoopFuse is privately held company based in Atlanta. For more information on LoopFuse, please visit http://www.loopfuse.com or follow us on Twitter at http://twitter.com/loopfuse.
###