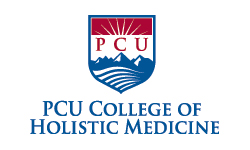 Beauty is more than skin deep at PCU College of Holistic Medicine.
Burnaby, BC (Vocus/PRWEB) February 07, 2011
Prospective students are invited to see that beauty is more than skin deep at PCU College of Holistic Medicine. The college is hosting an information session for its Spa Practitioner and Esthetician programs on February 10, 2011.
The Esthetician program teaches students basic and advanced esthetic techniques, such as skin care, nail care, makeup application, and hair removal. Students will learn various techniques used to decrease tension and promote relaxation, such as Swedish massage, Chinese massage/tuina, and aromatherapy. In addition, students will be taught to approach beauty holistically through components that provide an in-depth knowledge of the human body and emphasize overall health and wellness.
The Spa Practitioner program trains students to meet the changing needs of North American spas. The program provides students with a broad education in Eastern philosophy and Western spa techniques. Students study human physiology, structural anatomy, and the movements of the bones and muscles. They also learn about the body's systems and their relationships with each other.
Info session attendees will learn more about the programs, tour the campus, see live esthetics and spa therapy demonstrations, and meet staff and students. They'll also be entered to win one of several prizes including a PCU backpack and gift certificates for Spa/TCM treatments at the student-run PCU Holistic Healing Centre. What's more, visitors will receive a $150 tuition discount if they enroll at PCU College within a week of the info session!
PCU College Information Session
Date: Thursday, February 10, 2011
Time: 6:45 – 8:30 pm (Check in at 6:15)
Location:
5021 Kingsway
Burnaby, BC
Those interested in attending are asked to RSVP by calling PCU College at 800-764-1931.
For more information on PCU College and the Esthetics diploma program, go to http://www.pcucollege.ca or visit http://www.facebook.com/PCUCollege.
# # #