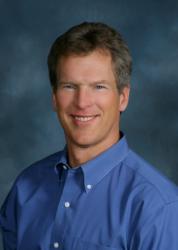 Gold'n Plump Poultry is pleased to be able to provide food banks with high-quality protein like chicken.
Saint Cloud, Minn. (Vocus/PRWEB) February 07, 2011
Gold'n Plump Poultry, the Midwest's largest fully integrated chicken producer, recently reported the outcome of its 2010 giving programs. According to a company spokesperson, its focus on hunger relief resulted in enough chicken donations for more than 2 million meals in 2010. With most contributions going to Minnesota- and Wisconsin-based hunger relief organizations like Second Harvest Heartland, food donations also went to local school and youth programs, as well as community causes in cities where Gold'n Plump operates. The company has facilities in Cold Spring, Luverne, and St. Cloud, Minnesota, and Arcadia and Independence, Wisconsin.
"We have a long-standing belief that giving back to our communities is the right thing to do, especially as a food company," stated Mike Helgeson, chief executive officer of family-owned Gold'n Plump Poultry. Gold'n Plump has been recognized by the Minnesota Keystone Program for donating 5 percent of its pre-tax profits to charitable causes each year for the past 20 years, especially in the area of hunger relief. "Gold'n Plump Poultry is pleased to be able to provide food banks with high-quality protein like chicken. It's a highly desired food item," said Helgeson.
Tony Mans, director of food sourcing at Second Harvest Heartland, agreed. According to Mans, not only has demand for emergency food significantly increased since the downturn in the economy (doubled in Minnesota since 2005), but many people in urban areas lack access to fresh produce and quality meat products. Mans said that the only choice for many is the 'corner market or convenience store' with selections limited to processed foods. "Access to nutritious foods is especially important for families with children and people who are trying to make it through tough times, like our senior citizens. They're vulnerable," he added. According to the sourcing director, 40 percent of the people served by Second Harvest are children under 18 years old and since 2008, visits by seniors to suburban emergency food programs have increased by more than 70 percent (1).
To help expand capacity for storing perishable items, Second Harvest Heartland recently took $250,000 from its general operating fund. It was used to help finance 75 percent of the total costs for commercial grade coolers and freezers for its member agencies. About 25 percent of Second Harvest's food shelf partners will now benefit from the new cold storage space.
"If there's one message we'd like to get out there, it's that we see more than 450,000 unique visitors at our food shelves each year, which means that we're all just one hardship away from depending on our local food shelves. While we appreciate all of the generous donations we receive, we'd like to encourage more donations of nutritious foods. Partnerships like the one we have with Gold'n Plump help us provide a high quality items for well-balanced meals," concluded Mans.
(1) Hunger in America Study, 2010 results.
About Gold'n Plump
Based in St. Cloud, Minn., Gold'n Plump Poultry is a family-owned provider of premium chicken products to retail, deli and foodservice customers throughout the Midwest and in other parts of the country under the Gold'n Plump® and Just BARE® brands. The company employs about 1,500 people and partners with more than 300 family farmers in Minnesota and Wisconsin to produce wholesome, high-quality chicken. For more information, visit goldnplump.com and justbarechicken.com.
About Second Harvest Heartland
Second Harvest Heartland, the Upper Midwest's largest hunger-relief organization, works to reinvent hunger relief through leadership and innovation so as to help those who are hungry today and provide the means for those who are hungry to be fed tomorrow. Pioneering partnerships and programs have paved the way for Second Harvest Heartland to distribute nearly 60 million pounds of grocery products this year to hungry seniors, families and children through nearly 1,000 non-profit member agencies and programs serving 59 counties in Minnesota and western Wisconsin. For more information, visit 2harvest.org or call 651.484.5117.
# # #