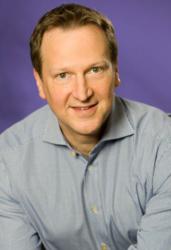 I'm honored to join this amazing team and to help incite a revenue revolution for our customers and partners around the world.
San Mateo, CA (Vocus/PRWEB) February 07, 2011
Marketo, the fastest growing provider of Revenue Performance Management solutions, today announced that it has appointed Paul Albright to Chief Revenue Officer (CRO). As CRO, Albright will be responsible for driving the company's overall revenue strategy, as well as all facets of how Marketo's sales and marketing departments collectively accelerate global revenue growth and profitability.
"A core part of our thought leadership and brand message is that companies need to fundamentally change the way that their traditional marketing and sales teams work and work together, and a key part of doing that is to unify the organizations under a single Chief Revenue Officer," said Phil Fernandez, President & CEO, Marketo. "It's time for us to practice what we preach and we are delighted to welcome Paul Albright to our team as CRO. He has a great blend of leadership experience spanning marketing and sales, and executive experience spanning raw startups to multi-billion dollar global enterprises. As CRO, Paul will provide a unified view of customer interactions across our marketing and sales teams, and put the right strategies, tools, and metrics in place that will have the greatest positive impact on our revenue growth."
A Silicon Valley veteran, Albright most recently served as General Manager and CMO of SuccessFactors (NASDAQ: SFSF), the global leader in Business Execution Software. Previously, Albright was SVP of Marketing at NetApp (NASDAQ: NTAP), CEO of SeeCommerce and was EVP & CMO at Informatica (NASDAQ: INFA).
"I am delighted to join Marketo during such an exciting period of the company's growth," said Paul Albright, Chief Revenue Officer, Marketo. "The time is now for organizations of all sizes to embrace the strategy of Revenue Performance Management. The faster companies integrate sales and marketing using Cloud Applications, the faster they will grow. And Marketo provides Cloud Applications that speed revenue growth immediately after a company buys our products – literally in hours, not days or months as it has been in the past."
"Marketo has realized the benefits of its solutions firsthand – the company is one of the fastest growing private companies in the history of enterprise software," continued Albright. "I'm honored to join this amazing team and to help incite a revenue revolution for our customers and partners around the world!"
Albright will be based out of Marketo's headquarters in San Mateo, Calif. and on February 23rd, he will present his views on ""Revenue Secrets: Demystifying the strategies of high momentum marketing and sales" as part of Marketo's Revenue Masters webinar series.
About Marketo
Marketo, the global leader in Revenue Performance Management, delivers powerful yet easy-to-use marketing automation and sales effectiveness solutions that transform how marketing and sales teams of all sizes work — and work together — to drive revenue performance and fuel business growth. The company's proven technology, comprehensive services, and expert guidance are helping customers to turn marketing from a cost center to a business-building revenue driver.
Marketo has been recognized with the 2010 CODiE award for "Best Marketing Solution," the "Best Sales and Marketing 2.0 Solution" from SellingPower, and the "Best Marketing Automation Application" by Salesforce customers on the Force.com AppExchange. As of January 2011, more than 850 enterprise and mid-market clients globally have adopted Marketo solutions. For more information, visit http://www.Marketo.com, or subscribe to Marketo's award-winning blogs at http://blog.marketo.com/.
PR Contact:
Jana Lass, Marketo
O: 650.240.4693
C: 702.334.4010
jana(at)marketo(dot)com
# # #