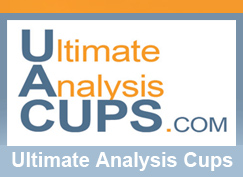 By focusing solely on this niche market, we can find the lowest-priced supplies and pass them onto treatment facilities without the high markup charged by our competitors, guaranteed."
Delray Beach, FL (Vocus/PRWEB) February 08, 2011
UA Cups, whose full name is Ultimate Analysis Cups, was founded by Ryan Tannenbaum and was launched in January 2011. The company offers a full line of drug testing supplies, including urine-analysis drug screening cups and dip tests.
"Drug testing supplies can be a major, ongoing expense for treatment facilities," explained managing director Tannenbaum. "By focusing solely on this niche market, we can find the lowest-priced supplies and pass them onto treatment facilities without the high markup charged by our competitors, guaranteed."
The prices that UA Cups has negotiated with suppliers and manufacturers is so low that it is contractually prohibited from disclosing the prices publicly. Interested buyers must contact UA Cups to receive pricing information.
The products sold by UA Cups are CLIA-waived, meaning that the FDA has determined the procedures are not highly prone to human error, so it waives the requirements of the Clinical Laboratory Improvement Amendments (CLIA). The test results have been proven to be up to 99% accurate.
UA Cups offers two CLIA-waived 12-panel urinalysis cups, one CLIA-waived 1-panel Suboxone dip test, and many non-CLIA-waived urinalysis cups and dip tests.
Ryan Tannenbaum, Managing Director of UA Cups emphasizes that the company never sacrifices quality to achieve short-term financial gains. "Our products adhere to all the same quality standards as everyone else in the industry," said Mr. Tannenbaum. "The difference is that, on average, our products cost substantially less."
The cups offered by UA Cups are highly effective and can even detect a drug known as K2 Spice. That particular narcotic is made from herbs that are coated with sprayed synthetic chemicals and cannabis, and may be overlooked by other drug-testing supplies.
UA Cups also differentiates itself by serving all types of drug treatment facilities, regardless of size. "We've set our sights on becoming the leading supplier of drug testing supplies," says Mr. Tannenbaum. "That means we'll provide the same great level of service whether our customer is running a large, 200-bed inpatient treatment center or a small sober-living home. We'll always fill their orders accurately and on time."
About UA Cups
UA Cups provides the latest and most efficient CLIA-waived drug screening cups in the specimen-testing industry at the guaranteed lowest prices. For more information, call 1-877-6UA-CUPS or visit http://www.uacups.com.
###