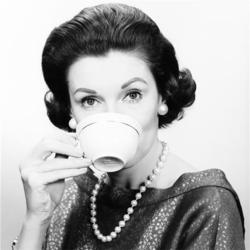 I am excited to share today on the show how to take the necessary steps to tapping into the AMAZING person that you truly are...unfold the FABULOUS in you...to create the lifestyle that you truly desire"
Nashville TN (Vocus/PRWEB) February 06, 2011
A social media expert and lifestyle coach Susan Preston reveals the secrets to being Fabulous and Fifty on WVOL1470 Radio Show Life with Tatyana, premiering Sunday Feb. 6, 2011.
Susan Preston will give you mini guideline "How by being AUTHENTIC helps you to be even more FABULOUS! "
Susan Preston believes everyone has a choice in which advice you listen to and what seminars you attend. Millions of people invest thousands of hours and millions of dollars every year in personal growth with a hope to change themselves. Susan Preston Asks, "Is that really necessary? Can we just embrace who we are today and learn to live in the moment especially when you feel fifty but not fabulous yet? "
Tatyana Gann, the host of "Life With Tatyana" show on WVOL1470.com and the founder of SmokinHotPR, the VIP publicity services for business owners worldwide, will be interviewing Susan Preston during her episode on February 6 2011 at 6 PM CST. Listeners can listen live online or tune in.
Susan Preston, the co-founder of "Fabulous and Fifty" with Debra Turton added, "I am excited to share today on the show how to take the necessary steps to tapping into the AMAZING person that you truly are...unfold the FABULOUS in you...to create the lifestyle that you truly desire"
On "Life With Tatyana" radio show interview with Susan Preston listeners will have a chance to hear from Susan her personal story:

The turning point in my life when I truly loved, forgave and embraced myself!
How by being AUTHENTIC helps you to be even more FABULOUS!
How to have to have a balance of these 5 vital components in creating a FABULOUS LIFE: Financially, Relationships, Emotional, Health, and Spiritually.
How to turn the good, bad and ugly in your life and turn it into a FABULOUS LIFE that you embrace
The show will help many women and even men who are reaching their 50th mark and afraid of challenges and changes in their life. Susan Preston will give her listeners on the show a boost of hope and a simple guide anyone can take away and start applying right away.
"The Life with Tatyana Show" is about life, inspiration, fashion, real business issues and life situations that people face and with a touch of humor and with pure honesty Tatyana makes sure to deliver what listeners are craving to know in the real daily life.
Susan Preston has been recognized in social media as the person who teaches about social authenticity and amazing life advice.
Susan Preston is also a hostess of Blog Talk Radio show with her business partner and friend, Deborah Turton."Being Fabulous and Fifty." Deborah and Susan are empowering and teaching women how to embrace each decade of their life to live with passion, being inspired and obtain harmony.
To Claim immediate access to "Being Fabulous and Fifty" newsletter, visit Susan Preston website
For media inquiries, please visit http://www.beingfabulousandfifty.com/ for immediate contact information. Susan Preston is available for consulting, interviews and speaking.
About Susan Preston: Susan Preston is Executive Vice President of Legendary Consultants, LLC as well as a Speaker and a Self Growth Coach. Susan oversees the Marketing and Social Media for their clients.
Smart and accomplished, Susan holds a marketing degree, and at one time was Vice President of Marketing and Research for a merchant services corporation. In addition to her many talents, her heart is huge. She worked as President and CEO of a fund-raising LLC that worked with local schools and charities. Susan uses this philosophy to help clients understand the true potential of being themselves and how to authentically be their best for themselves, their family and their business. She also helps them to realize that abundance and prosperity can be theirs, when they learn how to have the proper MINDSET as well as to know when to take the proper ACTION!
Susan Preston Contact Info: http://www.Twitter.com/SusanPreston
# # #