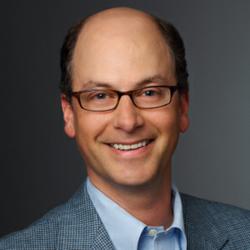 Paul Dunay's straight-forward insight on B2B marketing will be invaluable on the Zuberance Advisory Board as our company continues to demonstrate to marketers that Brand Advocacy should be a key component of the marketing mix
San Carlos, CA (Vocus/PRWEB) February 07, 2011
Zuberance, the leading Brand Advocacy company, announced today the appointment of Paul Dunay (@PaulDunay), an award-winning B2B marketing expert, to its Advisory Board.
Dunay is a seasoned marketing veteran with over 20 years of success generating demand and creating buzz for leading technology, consumer products, financial and professional service organizations.
He has written three books on Facebook and Social Media and writes the popular marketing blog, Buzz Marketing for Technology. He is currently the Global Managing Director of Services and Social Marketing for Avaya.
"Paul Dunay's straight-forward insight on B2B marketing will be invaluable on the Zuberance Advisory Board as our company continues to demonstrate to marketers that Brand Advocacy should be a key component of the marketing mix," said Rob Fuggetta, Founder & CEO, Zuberance.
"The Zuberance Advocate Platform makes it easy for marketers to identify and mobilize their highly influential Brand Advocates – the people who proactively recommend your brand or product without being paid to do so, plus track advocacy results in real time" said Dunay. "And, social media provides the scale to leverage this powerful customer segment."
Read more about Dunay on his blog at http://pauldunay.com/.
About Zuberance
Zuberance is the leading Brand Advocacy company. The award-winning Zuberance Advocate Platform makes it easy for marketers to systematically identify and energize Brand Advocates at scale, plus track advocacy results in real-time. Zuberance customers include leading consumer and business brands worldwide. Zuberance's investors include Canaan Partners, Emergence Capital Partners, and Correlation Ventures. Headquartered in San Carlos, CA., Zuberance is a member of the Word of Mouth Marketing Association (WOMMA). For more information, visit http://www.zuberance.com or call 866.967.9746. Follow Zuberance on Twitter at http://www.twitter.com/zuberance, or visit us on Facebook at http://www.facebook.com/zuberance.
# # #