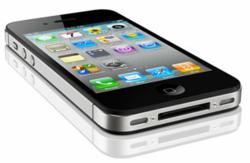 Text messaging changes all the rules. A guy has a girl's number - now what?
New York, NY (Vocus/PRWEB) February 08, 2011
Just in time for the launch of Verizon's new iPhone 4, guys no longer have to struggle with what to text a girl, thanks to a timely new website. Brimming with tips, tricks, and specific texts, WhatToTextAGirlYouLike is the authority that men can trust about texting girls.
The thousands of men jumping on the Verizon iPhone bandwagon can make the most of their new phones - and the numbers in them - with the texting advice they'll find on the exciting and timely new site.
"This is THE dating problem of our time," said author Race dePriest. "Text messaging changes all the rules. A guy has a girl's number - now what? That's why we created WhatToTextAGirlYouLike.com"
The new site includes resources for all the common trouble spots, including the first text message to a girl, to how to ask a girl out, to how to flirt with a girl over text, to what to do if she stops responding. Guys will learn not just the theory behind what to do, but are also provided with specific text messages.
The result of years of work and thousands of text messages, the advice at WhatToTextAGirlYouLike.com has been tested and proven. "Back before the iPhone 4 was even a glimmer in Jonathan Ive's eye, and when people still thought Android referred to a science fiction character, I was working hard to learn how to text girls on my dumbphone," said dePriest. "Pretty soon, my buddies were handing me their phones, and before I knew it, I started to see my text messages on the Internet! That's when I knew it was time to launch a site for all the guys out there who needed more help."
Men can expect more and more text messages to come online with every passing week, as WhatToTextAGirlYouLike.com becomes the number one resource on the Internet for guys who need a tip (or a few) about how to text girls.
###