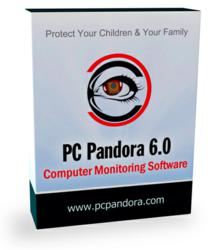 We felt a hub for the hundreds of weekly internet safety-related stories was a great idea... we are really proud of the content we have amassed and passed on to parents around the world.
Las Vegas, NV (Vocus/PRWEB) February 08, 2011
Pandora Corporation started a company blog in 2007 with a simple idea: relay the stories from around the world that focus on Internet safety, and give a realistic solution to parents for the problems presented. Almost 1,000 posts later, Pandora's Blog has two weekly series and a massive index of Internet safety news, statistics and lessons to be learned.
"We felt a hub for the hundreds of weekly internet safety-related stories was a great idea," explains Pandora Corp. co-founder, Jamie Leasure. "While it would be tough to relay every single one, we are really proud of the content we have amassed and passed on to parents around the world."
From new state laws proposed and school policies passed, to new surveys and research conducted, to the good and bad of social networking, Pandora's Blog covers a broad range of media stories related to keeping children safe on the Internet. According to Leasure, one of the goals of Pandora's Blog is to showcase Pandora Corp's signature PC Pandora monitoring software as the best solution for most Internet safety-related woes; he explains how two weekly series on the blog are the perfect platform to do so.
"About three years ago we started a series on Internet predators," says Leasure. "Every Wednesday, we compile the stories gathered from the previous week and showcase the men, and sometimes women, who are charged with or sentenced for Internet crimes relating to the luring, stalking or abuse of children. These stories range from incredible and unbelievable to, unfortunately, sometimes tragic."
Leasure says Wednesday's predator series should serve as a reminder to parents that Internet predators are very real; they are not a myth.
"Rarely does a week go by that some guy isn't caught somewhere for soliciting sex from a child online, or worse - succeeding in his efforts and being caught after-the-fact," he states. "If a parent is using PC Pandora, they will know for sure who their child is talking to and, more importantly, who is trying to talk to them."
While the Internet predator series is over 125 entries strong, a relatively new Friday series was born out of the changing culture and pure necessity.
"We actually started with a MySpace series that highlighted the sheer goofiness and malfeasance found on MySpace," explains Leasure. "But as Facebook became the dominant social network, we noticed a lot more stories coming from that side of the fence and started this new running series. The idea behind our Friday posts is to assemble all the stories that illustrate the trouble people get into because they simply do not think before posting on Facebook."
From burglars being caught because they could be identified by their Facebook page, to employees being fired over comments made on the social network, to students arrested for using Facebook to cyberbully their peers, to tragic stories of parents neglecting or harming their children because of a Facebook addiction, every Friday an assembly of the stories born out of Facebook mishaps can be found on Pandora's Blog.
Says Leasure: "The Facebook series should serve as a reminder to parents that social networks are giant clubs with no red ropes, bouncers or VIP lists; everyone is welcome and the membership is half-a-billion strong. It is up to parents to know who their child is friends with and how they are representing themselves on these sites. PC Pandora will let parents know if kids are putting up risqué pictures or making comments that could later come back and haunt them."
A UNIVERSAL SOLUTION:
PC Pandora is computer monitoring software that records all activity on a PC. The program takes snapshots of all screen activity so parents can see exactly what their kids have been doing online, who they have been talking to and how they are representing themselves. In addition to capturing all screen content, PC Pandora records all activity in text-based logs. Parents can check emails, IMs, web history, peer-to-peer activity, keystrokes and lots more. Everything is put together in easy-to-read charts and parental controls help you block unwanted activity.
To check out Pandora's Blog and learn more about how PC Pandora monitoring software can keep your child safe on the Internet, visit http://blog.pcpandora.com
About PC Pandora: Pandora Corporation was formed with one goal – to help our customers monitor, control and protect their families and themselves online. First released in mid 2005, PC Pandora has been constantly upgraded to industry-leading specifications and has received accolades from users, reviewers and even school districts and law enforcement agencies, who use the program to help in the day-to-day supervision of the children and citizens they are charged with protecting. The company website devotes space to helping parents by providing them with 18 Tips to Safe Surfing and Pandora's Blog, where current news in the world of online safety is discussed regularly. In addition, the Pandora Corp. has made the PD Pandora Internet Safety Symposium available to schools and law enforcement as a free resource for spreading internet safety awareness to parents. Over the past few years, PC Pandora has vaulted into a leadership position for parental control software by boasting a combination of features that are unparalleled in the monitoring industry. In 2010, Version 6.0 was released, again widening the spectrum of coverage and protection offered by the program. Concurrently released with 6.0, the web-based PC Pandora LIVE! service affords parents the ability to keep their kids safe from anywhere at anytime. PC Pandora is also now available through the Pandora Corp. store at Amazon.com.
Reporters and Producers: Are you covering this topic? We are your technology solution component. Software is available to journalists for review and testing. Staff members are available for interviews. Let us help you show your audience how easy it can be to keep their kids safe.
###