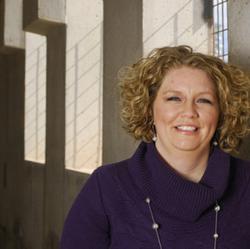 Employee development training and a new hire employee training program is more than signed employee handbook releases and diplomas.
Nashville TN (Vocus/PRWEB) February 07, 2011
The training in human resources management and professional networking is what defines the purpose of HR Texoma event, which takes place on March 31, 2011. It is about excellent professional development and networking opportunities to the human resources organizations and their HR professionals and business owners of Texoma! The human resource community knows you have a choice in which seminars and events to attend. And with attendees investing thousands of hours and millions of dollars every year in professional development, the HR Texoma 2011 has a proven track record of delivering content that is superior.
The HR Texoma 2011 event speakers will share strategies to make the business more successful and walk away with practical tips they can implement right away.
Jessica Miller Merrell, host of the webshow, Job Search Secrets, will be a keynote speaker at the 2011 HR Texoma conference. The event will be held at the Center for Workplace Learning at Grayson County College in Sherman/Denison, Texas on March 31, 2011. Miller's presentation will include an innovative look at how Social Media is changing the way that Human Resource Professionals Network.
Jessica is a sought after speaker about human resource's role in social media and has spoken at SHRM's Leadership Conference, HR Southwest Conference, and HR Florida Conference. Her book, Tweet This! Twitter for Business was released in February 2010.
In one of her articles on employee training and development, Merrell states "Employee development training and a new hire employee training program is more than signed employee handbook releases and diplomas. It's an ongoing process that doesn't end with the employee and the trainers but continues long after they leave the warm and fuzzy training environment. Learning and growing is ongoing and requires constant communication and dialogue between all parties"
That is why Miller believes that HR Texoma 2011 will allow more learning and growing. The training in human resource management will be one the central themes of the event. The Human Resource Professional and Small Business Owner will learn how to integrate successful and cutting edge strategies into their existing business model". Jessica Miller Merrell will be sharing how social media is changing HR world.
The human resource concierge will learn the following strategies:

minimize the risks of management
foster a harmonious working environment and protect corporate and personal assets
Use Twitter and Blogging to network and establish relationships with job seekers and other professionals
Event attendees will gain key knowledge and insights from several distinguished faculty including keynote speaker, Jessica Miller who possesses 10 years of experience and results in Human Resource management. Miller believes that human resource organizations can have a solid social media plan, and it can enrich their traditional recruiting and HR practices.
For social media and HR tips go to Jessica Miller –Merrell website and claim FREE report http://blogging4jobs.com/
For Media: Jessica Miller-Merrell is available for expert quotes, speaking, consulting and interviews.
Contact Jessica via email at jessica(at)xceptionalhr(dot)com or by phone at 405.912.4885.
Publicist Tatyana Gann 615.354-7625
About Jessica Miller- Merrell
Jessica is a leading voice in the HR social media community and has over 10 years of experience in human resources and recruiting. She hosts the first and only Internet web-show for job seekers on Mingle Media TV called Job Search Secrets.
Her book, Tweet This! Twitter for Business was released in February 2010. Jessica has been quoted in publications as an expert including Glamour Magazine, Entrepreneur Magazine, and SHRM's HR Magazine.
Keynote speaker, Jessica Miller has been recognized by human resource professionals for articulating social media as a means to HR development and has spoken in front of thousands on topics like human resources and recruiting.
Complete bio can be downloaded on Blogging4jobs.com
###