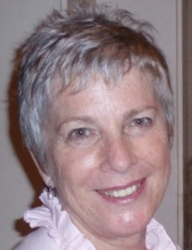 By publishing on high-ranking sites ..... documents can take on a life of their own, and result in a backlink and SEO bonanza.
Sydney, Australia (Vocus/PRWEB) February 08, 2011
When they are just starting out in online business, most aspiring internet marketers are taught the benefits of using article marketing as part of their overall marketing and SEO strategy. But too often their articles are left to languish once they have been published.
Over the years they write, or have written for them, hundreds, even thousands of articles for each of the niches in which they operate. These article, reports and ebooks are valuable resources that can now be leveraged as new content through document sharing.
Turbo Charged Articles
In her new report 'Document Sharing Strategies', SEO content specialist, Kerry Finch, reveals how these articles can be resurrected to become powerful SEO machines that continue to provide publishers with backlinks for years.
"By publishing on high-ranking sites that are designed for the specific purpose of sharing via download, documents can take on a life of their own, and result in a backlink and SEO bonanza." says Ms Finch
"There is a great variety of document sharing services - they are free to use - and what is great about them is that users actually publish whole documents: articles, reports, ebooks, slide presentations, with links intact." she continued.
Authority and Credibility
By publishing premium articles and other high level content to these sites, users can establish authority and credibility in their particular niche/s. As long as they work within site guidelines, content is published immediately - no editorial approval. Just load and it is published.
Each of these sites has different rules, and some cater to particular niches. Social media marketing comes into play with instant linking to networks like facebook, Twitter, Digg, Delicious etc. Many of the document sharing sites are very sophisticated and allow users to acquire 'followers', resulting in priceless social proof.
Finch believes that once internet marketers have begun using these sites, they will go back through their article archives, create PDF documents of their articles and set them free to do their backlinking best. Several of her clients have handed hundreds of articles to outsourcers to do the legwork. They create templates with headers and proceed to copy/past the articles into them.
Document Sharing Strategies is available now at http://www.documentsharing.info
About Kerry Finch
Kerry Finch is a successful SEO writer and internet marketer. Her clients include internet marketing experts who continue to contribute to her knowledge of sophisticated IM and SEO content strategies.
Over the years she has published a training course, SEO Content Coach, and several ebooks and reports including Overnight Writing Income, Internet Marketing A-Z Glossary of Terms, Powerful Press Releases, and now Document Sharing Strategies.
Kerry lives in Queensland, Australia, and operates a successful SEO content creation business. Details at kerryfinchwriting.com.
###