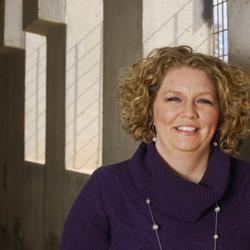 Oklahoma City, OK (Vocus/PRWEB) February 08, 2011
The Central Oklahoma Volunteer Administrators (COVA) will be hosting their unequivocal expo for the nonprofit sector in Oklahoma City, Oklahoma in February 2011. COVA knows that business owners have a huge need for social media and business training with attendees in developing their Non Profit Status.
They have a proven track record of delivering content with exceptional trainers who volunteer their time. One of the noteworthy speakers at the event will be a blogger and a social media consultant Jessica Miller-Merrell who is phenomenal at educating business owners about integrating social media into their business model.
A twitter expert for business Jessica Miller-Merrell reveals the power of using social media with the nonprofit business model to help further influence the community at COVA, Oklahoma City premiering February 8, 2011.
Jessica Miller-Merrell has lived in Oklahoma for over 5 years and speaking at this COVA event is her opportunity to give back to the business community by educating them about the power of social media.
"I have an opportunity to influence 20 nonprofit agencies about using the power of social media for their work. It is important to rally the communities to have a voice," states Jessica Miller-Merrell.
Her presentation will include an innovative look on how social media can be used in the Non-Profit setting. It will provide actual proven success strategies for the non-profit professional using Social Media.
Jessica is a sought after speaker about human resource's role in social media and has spoken at SHRM's Leadership Conference and HR Southwest Conference. Her book, Tweet This! Twitter for Business was released in February 2010. She currently donates several hours of her time and profits from her book Tweet This! Twitter for Business to local organizations such as COVA in hopes of rallying communities to support nonprofit organizations.
The Non Profit Volunteer Professional Manager will learn the following strategies at the "Social Media for Non-Profits":

How to integrate Social Media into their existing business model and rally the existing community base.
Use Twitter and Blogging to network and establish relationships with other nonprofit sectors.
Enhance their Social Media presence to establish more visibility for their Non Profit Organization.
Event attendees will gain key knowledge and insights keynote speaker, Jessica Miller-Merrell who possesses 10 years of experience and proven results in Human Resource management.
In summary, COVA Oklahoma City Conference 2011, reveals insider secrets and proven techniques to help the Non-Profit Volunteer professional be successful in integrating Social Media into their existing business plan.
As a keynote speaker, Jessica Miller-Merrell has been recognized by human resource and non-profit professionals alike for articulating social media as a means to developing and enhancing their presence online and has spoken in front of thousands on topics like human resources, social media, and blogging for jobs.
For business tips and advice go to Jessica Miller-Merrell website and claim FREE report http://blogging4jobs.com/.
For Media: Jessica Miller-Merrell is available for expert quotes, speaking and business consulting.
Contact Jessica via email at jessica(at)xceptionalhr(dot)com or by phone at 405.912.4885.
Publicist Tatyana Gann 615.354-7625
# # #