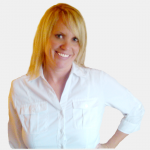 Can a marketer really take full advantage of internet marketing via Facebook in just 60 minutes a day?
(Vocus/PRWEB) February 08, 2011
Facebook Marketing in 60 Minutes a Day by Angela Giles reveals all the most effective strategies and a proven approach to making the most out of Facebook for online entrepreneurs in just 60 minutes a day. Angela Giles wrote this book with a purpose to bring both the newbie internet entrepreneurs and the experienced social media marketer into the money-spinning world of Facebook marketing.
A social media marketing consultant Angela Giles amazed how most people haven't even taken full advantage of the marketing possibilities of the most influential social network. Giles is daring you to take the challenge: "Can any marketer really take full advantage of internet marketing via Facebook in just 60 minutes a day?"
As a social media diva and a real veteran in the world of social media marketing, Giles believes that anyone can exploit the unparalleled possibilities that Facebook has to offer to online entrepreneurs if they just know what to do and how to do them effectively and efficiently.
"Developing friendly relationships with people online is important, but tell me how many people know exactly how to develop friendly relationships on Facebook or any other social media? Very few!" Giles points out.
Spending time efficiently is one of the most important rule in social media marketing, and many entrepreneurs online can't seem to get enough time to develop this effectively with the use of the right social networking avenues. Giles's book is not based on any unfounded promise of easy profits which are usually too good to be true, but is about spending 60 minutes a day to effectively build good and credible relationships with your target audience in such a powerful network and thus making the most out of Facebook marketing.
In her book, "Facebook Marketing in 60 Minutes a Day", Giles asks only this, "All I need from you is a promise to give 60 minutes of your valuable time for Facebook every day". The book covers the following important aspects of the fastest growing social media networking avenue, and more:

How to quickly master the basics of Facebook
How to create a profile that attracts leads to you like bees to honey
All the proven techniques to promote your business on Facebook
How to develop and sustain profitable relationships
How to increase your fan following day by day
To discover and leverage groups and joint ventures
What not to do on Facebook
The "Facebook Marketing in 60 Minutes a Day" is a true blueprint that provides solid and strategic plan of action for an internet business owner, develop high-trust high-credibility relationships that will compel more of your fans to become your customers, stamp your name as an expert in your niche and create a rock solid platform to grow your business exponentially."
For social media and online marketing tips advices and even a piece of self-motivational wisdom, go to Angela Giles' website some. http://www.AngelaGiles.com
Brand new online marketers and social media veterans can take advantage of this generous offer from the Angela Giles' website and purchase her book at discounted price for limited time at http://angelagiles.info/facebookmarketing.
For media contact:
Angela Giles – 760 672 6755
For interviews email here: whoisangelagiles@gmail.com
Speaking engagements and more info
http://www.AngelaGiles.com
Publicist contact info:
Tatyana Gann
Office 615.354.7625
About Angela Giles:
Angela Giles is a Public Relations and a Social Media diva. She is also the co-founder and partner SmokinHotPR Boutique along with her partner and founder Tatyana Gann, a PR boutique specializing in providing publicity services for small business owners, online entrepreneurs. Her book, "Facebook Marketing in 60 Minutes a Day" has taken the internet marketing circles by storm.
###