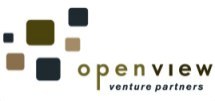 Brian and Adam's contributions have had a great impact on helping to build our portfolio companies and our team, which ultimately benefits our investors.
Boston, MA (Vocus/PRWEB) February 10, 2011
OpenView Venture Partners, an expansion stage venture capital firm, today announced the promotions of Brian Zimmerman and Adam Marcus to Managing Director.
"Brian established OpenView Labs and has built a best-in-class team that provides true operational support to our portfolio companies. Since launching OpenView Labs, Brian's team has recruited over 50 people for our portfolio companies, hosted 30 forums and workshops and completed 100s of assignments that have had a significant impact on our portfolio," said Scott Maxwell, Managing Partner of OpenView Venture Partners. "When we set out to build OpenView Labs our mission was to add extraordinary value to our companies. Brian and his team have done just that."
"Adam has demonstrated leadership in both the firm and the industry, and works very hard for the entrepreneurs he supports," said Scott Maxwell. "It is great to have such a smart, hard-charging leader who is so well aligned with our aspirations."
"Brian and Adam's contributions have had a great impact on helping to build our portfolio companies and our team, which ultimately benefits our investors. These promotions recognize their dedication and achievements," said Scott Maxwell.
Brian Zimmerman was part of the founding team at OpenView in 2006. Brian leads OpenView Labs and is responsible for delivering value-add consulting services to the portfolio. Brian has over 20 years of sales and management experience building and managing inside sales teams. Prior to joining OpenView, Brian was a Principal at Insight Venture Partners where he helped to build several sales teams with its portfolio companies. Prior to Insight, Brian served as Director of Corporate Sales at Tidal Software, a systems management vendor specializing in job scheduling. While at Tidal, he was responsible for Tidal's Inside Sales and Lead Generation teams. Prior to Tidal, he served as Director of Inside Sales for Quest Software.
Adam Marcus joined OpenView in 2009 and leads the investment team. He currently is a member on the Board of Directors at uSamp, Kareo and Prognosis Health Information Systems. Prior to joining OpenView, Adam worked at Battery Ventures focusing on investments in marketing services, fintech, and digital media. At Battery, Adam was on the Board of J. Hilburn and MoreMagic, a Board Observer at Exact Target and The NewsMarket, and was actively involved with Cortera. Prior to Battery, Adam worked at numerous private and public technology companies including Lycos, Gamesville and Tripod. Adam earned a BA in Psychology and Spanish from Franklin and Marshall College and an MBA from the Tuck School of Business at Dartmouth.
About OpenView Venture Partners
OpenView Venture Partners is an expansion stage venture capital fund with a focus on high-growth software, internet, and technology-enabled companies. Through its staff of seasoned operating executives, who collectively bring several decades of technology and management experience to the firm, OpenView is able to help portfolio companies with quickly ramping up Product, Go-To-Market, and Organizational and Operational functions to best practice levels. The firm was founded in 2006 and has a total capital under management of approximately $240 million. OpenView Venture Partners is based in Boston and invests on a worldwide basis. OpenView recently released OpenView Labs, an idea site for senior managers of expansion stage technology companies. For more information, visit OpenView Labs directly.
###