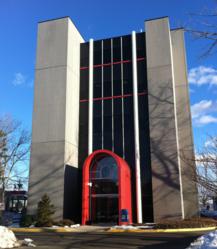 We plan to continue expanding our staff and, once again, double our business in the coming year
Hasbrouck Heights, NJ (Vocus/PRWEB) February 09, 2011
Despite a challenging climate for most media companies, G3 Communications posted an 82% increase in revenue in 2010, adding 45 new clients, including mega brands SAS, Sprint, Richardson, Sage and NCR, as well as high growth start ups including The Annuitas Group, Demandbase and LeadMD.
"G3 Communications has been our 'go to' agency when looking to supplement our own content marketing efforts," said Justin Gray, CEO of LeadMD, an Arizona-based marketing consultancy. "We use their resources, and recommend our Marketing Automation clients do the same when looking to implement world class content marketing strategy."
G3 Communications President, Andrew Gaffney, who was recently named one of the 50 most influential people in sales lead management by the Sales Lead Management Association for the second consecutive year, emphasized the company's commitment to continued expansion. "We're excited to incorporate this new location into our expansion plans," he said. "We are centrally located right outside of Manhattan and are highly accessible to the major markets in northern New Jersey. With high-tech features, like our new interactive media studio, we plan to continue expanding our staff and, once again, double our business in the coming year."
G3 Communications was founded in 2006 to provide customized content solutions for business-focused clients. Since its formation, G3 has doubled its revenues each year by providing customized content and lead generation programs for BtoB marketers that show demonstrable ROI and support marketing and sales initiatives. The company's team of content professionals provides expertise in creating call-to-action and thought leadership content.
Please visit http://www.gthreecom.com for more information.
###