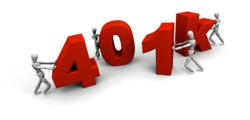 "The attorney gave me good advice. I was due to be in the program for four years. I was debt free in 2 years. I feel great, I am so grateful to be debt free."
Anaheim, CA (Vocus/PRWEB) February 14, 2011
Borrowing against your 401K has always been considered to be a big blunder when it comes to your personal finances, however it seems the rules are changing.
Avoid credit cards, make bigger mortgage payments on your home to avoid interest charges and never borrow against your 401K. These rules have been set in stone for many years. However, it seems that this advice is now not good advice.
David Peterson, president of Peak Capital Investment Services, a financial planning firm says, is 4.25%, lower than most personal loans, a great way to pay back debt they racked up during the recession.
As for avoiding credit cards, the message from financial advisors nationwide is swipe with caution. Locking up credit cards or freezing them in a block of ice is not the answer. Using credit cards helps to build credit scores if used responsibly, but stay within your financial comfort zone.
Financial advice is great but for many American consumers it arrives all too late. Donette Gregg was one such consumer, an Oregon resident struggling to make payments, and wondering how she would reduce her $15,000 of debt. Donette engaged with an attorney based debt resolution program of the Howard Nassiri, PC Law Firm.
When asked what caused her debt Donette replied, "Life, just everyday life. The car broke down; my hours were cut back at work. Just a lot of bad times." Her debt was obtained using credit cards, Donette admitted that after just one late payment her interest rate raised significantly.
The Howard Nassiri, PC Law Firm uses the automation of Morgan Drexen, a growing California company. Morgan Drexen links critical information and workflow from back office to front office. They provide legal and administrative support, which allows attorneys nationwide to settle debts quicker and in larger numbers.
In recent weeks Morgan Drexen praised its attorneys for reducing more than $200 million in debt for American Consumers.
Donette recalls, "They did it so quickly. The first two credit cards were paid off quickly. The attorney gave me good advice. I was due to be in the program for four years. I was debt free in 2 years. I feel great, I am so grateful to be debt free."
For Stephanie Silver an Oregon resident using her 401K to pay debts was in her opinion the worse thing she ever did. Stephanie engaged with an attorney based debt program supported by Morgan Drexen's automation. Stephanie says, "I took 15,000 out of my 401K, and I am not sure if I will ever get back to where I was."
For some consumers the old advice is what they will firmly stick to in the hope of continuing debt free.
# # #