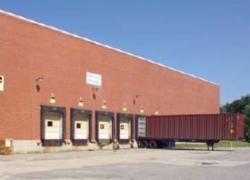 The ERZ Tax Credit Program gives prospective tenants another good reason to locate to our facilities at 57 and 59 Daniel Webster Highway.
Merrimack, New Hampshire (Vocus/PRWEB) February 15, 2011
Hackman Capital announced today that its tenants at Daniel Webster Industrial Center may be eligible for tax credits, thanks to the recent Economic Revitalization Zone Tax Credits (ERZ Tax Credit) Program, approved for the Town of Merrimack in December 2010.
The ERZ designation is intended to stimulate economic redevelopment, expand the commercial and industrial base, create new jobs, reduce sprawl and increase tax revenues within the state by encouraging economic revitalization in designated areas. Tax credits provided by the program may be used against a tenant's Business Profit Tax and Business Enterprise Tax in a qualifying Economic Revitalization Zone Tax Credit (ERZ Tax Credit) Program project.
There are no requirements or encumbrances imposed on any of the properties located within the new designation. Use of the tax credit provision is entirely at the property owners or tenant's discretion.
"The ERZ Tax Credit Program is not only good news for our existing Merrimack tenants, but it will give prospective tenants another good reason to relocate to our facilities at 57 and 59 Daniel Webster Highway," said Michael Hackman, Founder and CEO of Hackman Capital. Hackman Capital is the asset manager for Daniel Webster Industrial Center, which is part of the National Industrial Portfolio, a joint venture among entities formed by Hackman Capital, Calare Properties, Inc. and KBS Real Estate Investment Trust I (KBS REIT I).
The Daniel Webster Industrial Center still has 384,587 square feet of flexible, high-tech space available for distribution, manufacturing and office/lab use, and touts such key amenities as robust infrastructure, heavy power, clear heights up to 30 feet, abundant loading, rail service and a prime location off the F.E. Everett Turnpike.
Learn more about our New Hampshire properties, 57 Daniel Webster Highway and 59 Daniel Webster Highway.
Media Contact:
Eleanor Moriarty, Hackman Capital
emoriarty(at)hackmancapital(dot)com
(310) 943-8715
About Hackman Capital
Hackman Capital specializes in the acquisition, management, redevelopment and adaptive re-use of industrial and office real estate. Founded in 1986, Hackman Capital has successfully acquired or developed more than one billion dollars of property on behalf of the company, its affiliates, various investment funds and institutional clients. The company manages all aspects of the real estate process, from acquisition through asset management and disposition. It offers services including property and asset management, construction management, marketing and leasing, finance and administrative functions, legal, compliance and investor relations. Hackman Capital currently manages buildings totaling more than 16 million square feet, including 56 buildings and 750 acres of developable land. The company is based in Los Angeles, California. For more information about the company, please visit http://www.hackmancapital.com.
About Calare Properties, Inc.
Calare Properties is a Massachusetts-based real estate investment manager that currently owns and manages more than 14 million square feet of distribution, manufacturing and office properties throughout the United States. Calare has made over $360 million in value-focused real estate investments through several private equity partnerships. For more information, visit http://www.calare.com.
About KBS REIT
KBS REIT was formed by Peter Bren, President, Charles Schreiber, Chief Executive Officer and Chairman, Peter McMillan, Executive Vice President and Treasurer and Keith Hall, Executive Vice President. For more information, visit http://www.kbsreit.com.
About KBS Companies
Headquartered in Newport Beach, California, KBS Capital Market Group is the dealer manager for KBS REIT I and KBS REITA II. KBS Capital Advisors is the advisor for KBS REIT I and KBS REIT II. Both companies are affiliates of KBS Realty Advisors, a private equity real estate company and SEC-registered investment advisor founded in 1992 by Peter Bren and Chuck Schreiber. Since 1992, KBS has completed transactional activity exceeding $16 billion via 19 separate accounts, six commingled funds and two private equity REITs. KBS has offices in Newport Beach, San Francisco, Chicago, Boston, Dallas, New York, Washington, DC.
###