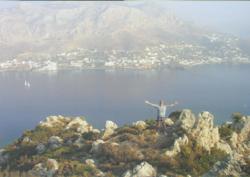 San Francisco, CA (Vocus/PRWEB) February 09, 2011
International Tour Management Institute (ITMI), http://www.itmisf.com America's premier training and certification program for professional tour directors and guides announced today that a record number of tour directors were hired during its annual Symposium in Atlanta in January.
ITMIs Symposium includes educational programs as well as a Marketplace, where tour operators can interview professional tour directors for forthcoming tours. "I came to Symposium because I need to double my tour director staff for the 2011 season," said Claudia Brooks, from Contiki Holidays. Gabi Padilla and Marion Blaum from American Ring Travel stated: "We needed to hire foreign language tour guides and the Marketplace was an excellent way to find new talent."
Many tour operators commented that 2010 was their best year ever and that 2011 has already exceeded their projections. Recently released U.S. Commerce Department statistics indicated that travel and tourism increased at an annual rate of 8 percent during the third quarter of 2010, marking the largest quarterly increase in U.S. travel and tourism spending since the first quarter of 2004. By comparison, overall gross domestic product (GDP) only increased 2.6 percent during third quarter of 2010.
"We are thrilled that the tourism industry is enjoying substantial growth," states Ted Bravos, CEO of ITMI. "It is gratifying to know that our graduates are in high demand by the major tour and cruise operators and that many companies will only hire ITMI certified tour directors. We expect 2011 to be one of the best years in the company's history."
The ITMI Symposium in Atlanta attracted leading tour operators such as Smithsonian Student Travel, Tauck World Discovery, Globus Family of Brands, Collette Vacations, Princess and Holland America Cruise lines, Destination America and WorldStrides. Tour operators and tour directors exchanged insights and market intelligence in their endeavor to continually improve the quality of the programs and services offered to consumers.
About ITMI:
Since 1976, ITMI has been America's premier training and certification program for tour directors and guides. For more information about ITMI contact Annemarie Osborne Annemarie.Osborne(at)gmail(dot)com, Joan Keddel travel(at)itmisf(dot)com or call (800) 442-4864 (415) 957-9489 or visit http://www.itmisf.com.
# # #