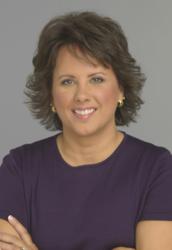 This program is for those who want clients rather than a boss.
Dallas, TX (Vocus/PRWEB) February 11, 2011
Succeed on Purpose and Empowered Voyage have partnered to provide professionals in career transition with a powerful way to transform their careers. "If you want clients rather than a boss, and if you are ready to commit your career path towards self-employment, the Solopreneur Boot Camp™ is for you" says Terri Maxwell, President of Succeed On Purpose.
Empowered Voyage is a professional training, development and placement firm whose mission is to prepare professionals who want to become a consultant. The program has three courses: "Fast Track to Revenue Generation"; "Turning Problems into Projects"; and "Generating Revenue as a Delivery Consultant." In addition to on the job training and coaching, graduates of the program also enjoy the Empowered Voyage Network of Success, a vibrant alumni program that is truly unique within the industry.
Empowered Voyage's Solopreneur Boot Camp is a free program for graduates that includes tools, skill development and career coaching from successful Solopreneur and Entrepreneur Terri Maxwell. According to Ms. Maxwell "The camp consists of a 12 week coaching program designed to teach professionals how to build a sole-proprietor consulting business and effectively transition from a role in Corporate America to a career as a Solopreneur consultant; completely replacing your income."
As the economy remains stagnant and workers are faced with more corporate layoffs, successful entrepreneurs Allen and Maxwell see only opportunity. "The percentage of unemployed who have been looking for jobs for more than six months is 45.9%, the highest in six decades," Maxwell states. "From the research I've done, it's not getting any better and professionals need new approaches to replacing their salaries. Empowered Voyage is designed to give professionals that opportunity by teaching them how to leverage corporate experience as a business consultant."
Maxwell who built a 40-person consulting company in 2002 after the 9/11 tragedy states, "Consultants are among the highest paid professionals in the marketplace, and in times of economic turmoil companies go outside for expertise in part because they had to cut their workforce and in part because they want an outside perspective. This is the best time to be a consultant."
The data agrees with Maxwell's assertion. A recent survey by the Association of Management Consulting Firms found that entry-level consultants earned an average of $65,000 annually while seasoned consultants could earn well over $300,000.
"What that means for our graduates is that if they want to replace their corporate income and be self-employed, they can choose to start a business in consulting, but do it with the support of our team." explains Joe Allen, President of Empowered Voyage.
For learn more about Empowered Voyage, or to obtain a copy of a free report on becoming a consultant, visit http://www.empoweredvoyage.com
About Terri Maxwell:
Terri Maxwell founded Succeed on Purpose, Inc. a purpose-driven business incubation firm that teaches people how to find their purpose and helps entrepreneurs find a way to take their purpose-driven ideas to market. Terri also has the role of Chief Knowledge Officer in Empowered Voyage. Terri was also President and founder of LATIMARK™ a 40 person marketing consulting company whose customers were some of the largest brands in the world. In addition to her success as an entrepreneur, Terri was President of Prodigy's $35M internet marketing subsidiary leading it to record setting growth in the late 1990's.
About Empowered Voyage:
Empowered Voyage was founded in 2010 by and has built an extensive training curriculum and support network to aid professionals in the transition from Corporate America to consulting.
About Joe Allen:
Joe's passion throughout his career has been helping people to achieve their career objective. He has over 30 years experience; operating his own consulting business and working in corporate leadership roles in Tennessee State Government, Toyota Motor Manufacturing, Ontario Provincial Government, Ford Motor Company, and KPMG LLP.
###