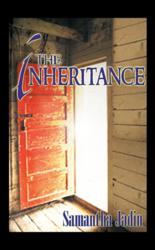 Denver, CO (Vocus/PRWEB) April 19, 2011
Every adoption process is different, but it's not unusual for adoptees to want to have some degree of information about the identity of their biological parents. Here to share her harrowing story of an illegal adoption, her biological father's quest to find her, and the legal battle fought with the Colorado justice system to open closed adoption records is Samantha Jadin in the revised edition of her powerful, scathing nonfiction, The Inheritance (published by AuthorHouse).
When she first set out to find out more about her biological parents, it quickly became apparent to Jadin that her journey would be one fraught with obstacles and deceit. After learning about her father's sizeable estate, Jadin is convinced that even her biological family is keeping secrets from her. She refused to give up, her determination fueled even further upon the discovery that her biological father had never signed his rights over in the adoption process. According to federal relinquishment laws, this made Jadin's adoption illegal, and she immediately dedicated herself to getting the state of Colorado to turn over her sealed adoption records or dissolve the case completely.
After gathering as many facts as she could from willing relatives and limited records, Jadin realized that her father had spent his life trying to find her. With this new knowledge, Jadin found herself even more determined to have her adoption overturned and rectify the wrong that was done to her. However, the Colorado Appellate Court ruled that there was no possibility of dissolving her adoption because no such law exists allowing dissolution. According to the state legal system, her father would have needed to petition the adoption within two years to stop its finalization, but her biological mother moved frequently during pregnancy to throw him off track.
Now, at age 37, Jadin has found herself the byproduct of a legal system which refuses to allow her the same rights afforded to her peers. The court has denied her any and all access to information about the identity of her biological mother and all other details of the fraudulent adoption that many would argue amounted to child trafficking. Jadin is hopeful that The Inheritance will bring attention to human trafficking, illegal adoption and Colorado's denial of her basic inalienable rights. Her story is a work in progress as she continues to fight for access to information and acknowledgement of wrongdoing. Follow her story as it plays out in the media, and learn what got her to this point in The Inheritance.
What readers are saying about The Inheritance:
"The story is complex, intriguing, heartbreaking and full of inspiration as Jadin goes on the journey of her life not only to find her birth parents, but to find a lost part of herself as well."
"I really couldn't put the book down and wanted more."
About the Author
Samantha Jadin earned her degree in biology and has over seven years of experience in organ and tissue donation, specializing in corneal recovery for the purpose of benefiting those that suffer from corneal blindness. Her desire to help others in her community led her to become a certified massage therapist in 2000. Jadin is known for her ability to facilitate healing to individuals who seek it. The Inheritance is her first published book.
For more information on the court cases referenced in this release, please contact AuthorHouse at: pressreleases(at)authorhouse(dot)com.
AuthorHouse is the leading provider of self- publishing, marketing, and bookselling services for authors around the globe. For more information, visit http://www.authorhouse.com.
EDITORS: For review copies or interview requests, contact:
Marketing Services
Tel: 888-519-5121
Fax: 812-961-3133
Email: pressreleases(at)authorhouse(dot)com
(When requesting a review copy, please provide a street address.)
###