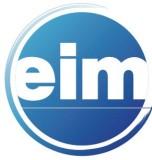 The Fellowship Virtual Rounds under Barbara's direction reinforces and teaches all fellows that examination, treatment and assessment is a methodical and meticulous process, requiring constant honing of one's skills and self discipline.
(Vocus/PRWEB) February 10, 2011
The EIM Institute for Health Professions welcomes a new Fellowship Virtual Rounds Director, Barbara Stevens, PT, GDMT, MBA, FAAOMPT. As Director of Virtual Rounds for Evidence In Motion's (EIM) Orthopaedic Manual Physical Therapy Fellowship, Stevens leads students in weekly case presentations and discussions both live and online.
"My primary focus is trying to help EIM students integrate the use of a signs and symptoms approach to clinical problem solving with the use of evidence-based practice," explains Stevens. "Each participant comes from a different school of thought, so each brings a different perspective and experience to the discussion. The discussions are excellent and I am glad the fellows are finding it worthwhile."
Stevens has been involved with physical therapy for over 35 years and is very well versed in manual physical therapy practice and research. She earned her Physical Therapy degree from the University of California and her Diploma in Advance Manipulative Therapy from The South Australian Institute of Technology. In addition to leading Virtual Rounds for EIM's Fellowship, she is currently working on a two year study at Sutter Medical Foundation that investigates factors influencing outcomes in patients with low back pain. Stevens has also held offices at the APTA (American Physical Therapy Association) and AAOMPT (American Academy of Manual Physical Therapy) and lectures at various conferences and universities regularly.
"Barbara Stevens is an integral part of EIM's Fellowship Program," states Julie Whitman, PT, DSc, EIM's Orthopaedic Manual Physical Therapy Fellowship Director. "She is able to help fellows understand clinical decision making and apply their learning with clinical expertise. I have heard nothing by rave reviews from all of our students."
"Over the years I've had the great pleasure of working and studying under Barbara and it goes to say, that she has instilled in me the drive and discipline that has served me well throughout the Fellowship Program," states John Marrujo, current EIM Fellowship student. "The addition of Barb to the already world class faculty has only strengthened EIM's stellar Residency and Fellowship programs. Both Barbara's post-graduate training under Geoffrey Maitland and her experience as Director of the EIM Fellowship Virtual Rounds compliment the Advance Clinical Reasoning and Patient Management courses taught by Dr. Dan Rhon. The Fellowship Virtual Rounds under Barbara's direction reinforces and teaches all fellows that examination, treatment and assessment is a methodical and meticulous process, requiring constant honing of one's skills and self discipline. "
EIM's Fellowship is an 18 to 24 month program of post-professional clinical and didactic education for physical therapists. The program is designed to advance fellows' skills in the evidence-based practice integration of orthopaedic manual physical therapy techniques in the management of musculoskeletal conditions. Graduates will be highly skilled practitioners with a strong base of knowledge of evidence-based practice, orthopaedic manual therapy techniques, advanced medical screening and radiology.
This program is unique in its ability to provide physical therapists the opportunity to participate in a first-rate post-professional Fellowship without moving from their current location or place of employment. The EIM Orthopaedic Manual Physical Therapy Fellowship uses a combination of distance learning, on-line courses, weekend intensive hands-on courses and clinical practice hours. The program seeks to produce fellows that are leaders in clinical practice, clinical research and the business of physical therapy and who are positioned to assume leadership roles in the APTA, AAOMPT, and physical therapy practices throughout the United States.
Another EIM Fellowship student, Tom Denniger reports, "I have had the privilege of working with Barb over the past month. The experience and wealth of information she brings to Virtual Rounds is immense. Through her examples I have been able to understand and reason through different types of clinical scenarios. Her explanations make apparently complex scenarios seem simplistic by focusing on key findings and dismissing unimportant details. Her wealth of experience and decision making is supplemented by a strong familiarity with the available literature, integrating the two into best practice."
For more information on EIM's Orthopaedic Manual Physical Therapy Fellowship call 1-888-709-7096 or email info(at)eimpt(dot)com.
About Evidence In Motion:
Evidence in Motion (EIM) is an education and consultation company whose sole reason of existence is to elevate the physical therapy profession and the role of physical therapists in healthcare delivery. A strong dedication to fostering the creation and assimilation of an evidence-based practice culture within the physical therapy profession is a cornerstone of Evidence In Motion's mission. They have put in place evidence-based practice treatment pathways in many facilities and aims to promote the global sharing of information and ideas, thus advancing evidence-based physical therapy practice, research and education around the world. Evidence In Motion offers Continuing Education, Residencies, a Fellowship Program, a Musculoskeletal Transition DPT, and an Executive Program in Private Practice Management with optional Transition DPT. For more information, please visit EvidenceInMotion.com. You can also find Evidence In Motion on Facebook and Twitter, @EIMTeam.
###