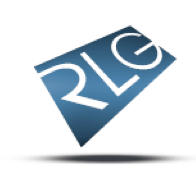 New York, NY (Vocus/PRWEB) February 15, 2011
Hundreds of lawsuits have been filed in the past several years against two major denture cream manufacturers—GlaxoSmithKline (maker of Poligrip) and Procter & Gamble (maker of Fixodent)— alleging that the products caused users to suffer severe side effects such as pain, weakness, difficulty walking, and paralysis. Research study results published in 2008 revealed a causal link between zinc in denture creams and neurological problems in denture cream users. Scientists had already known of the relationships between high levels of zinc (hyperzincemia) and low levels of copper (hypocupremia) and between reduced copper levels and neuropathy, but only recently was a connection made between zinc in denture creams and neurological problems.
A denture cream might contain zinc because the mineral aids adhesion and helps eliminate odors. Manufacturers of denture creams did not indicate on packaging the presence of the ingredient likely because the U.S. Food and Drug Administration classifies denture creams as Class I (low risk) devices, which are subject to minimal regulation. Notwithstanding that the manufacturers might have complied with federal regulations, they might still be liable for producing and selling a dangerous product if they reasonably could have expected the zinc in their products to cause harm to consumers.
Two years ago, due to the large number of denture cream lawsuits already filed against P&G, GSK, and others, the cases were consolidated for multidistrict litigation as In re: Denture Cream Products Liability Litigation (MDL-2051), centralizing all pretrial procedures before a single judge to avoid inconsistencies in rulings and to optimize efficiency. Come June, the first case will go to trial. Chapman et al v. The Procter & Gamble Distributing, LLC (case no. 9:2009cv80625), initially filed April 27, 2009 in the United States District Court for the Southern District of Florida, is scheduled to be heard by Judge Cecilia M. Altonaga starting on June 6, 2011. Plaintiff Marianne Chapman is seeking compensation from P&G for her alleged permanent disability, disfigurement, pain and suffering, mental anguish, diminished enjoyment of life, medical bills, and lost wages due to her use of Fixodent. She is charging Procter & Gamble with strict liability, negligence, intentional misrepresentation, breach of warranty (express and implied), and violation of Florida state law under its Deceptive and Unfair Trade Practices Act.
The case might not go to trial, however. Judge Altonaga in August 2010 ordered the parties to mediation (a non-binding form of alternative dispute resolution), to be completed by March 28, 2011. A settlement of this bellwether case could bode well for other claimants against P&G, and possibly GSK as well, although the specific terms of any settlement would almost certainly be kept confidential. The Rottenstein Law Group will be following the case closely, providing updates at its denture cream lawsuit settlement Web site, http://www.denturecreamlawsuitsettlement.com.
About THE ROTTENSTEIN LAW GROUP
The Rottenstein Law Group is a New York-based law firm that represents clients in mass tort actions. The firm was recently founded by Rochelle Rottenstein, who has more than two decades of experience as a lawyer, to represent clients in consumer product injury, mass tort, and class action lawsuits in a compassionate manner. http://www.rotlaw.com
###