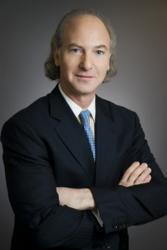 Consumers bought what they wanted, where they wanted and when they wanted," said Marshal Cohen, chief industry analyst, The NPD Group, Inc.
Port Washington, NY (Vocus/PRWEB) February 10, 2011
The NPD Group, Inc., a leading market research company, released the year-end results for the U.S. apparel market in 2010. Consumers returned to spending on apparel, particularly in the adult markets.
(See Chart - U.S. Apparel Market 2010 - Fashion Apparel by Wearer Segement)
After having declined just over 5 percent in 2009, the U.S. apparel market returned to positive territory with an almost 2 percent increase for 2010. In this sector of the fashion market women are once again leading the way. Women's apparel sales increased 2.9 percent in 2010 after having declined almost 5 percent in 2009. The men's market is up just over 3 percent in 2010 after a 5.6 percent decline in 2009. The children's apparel market is down in dollar sales but up almost 1 percent in unit sales.
"Even with these improved results the fashion industry is still falling behind other industries," says Marshal Cohen, chief industry analyst, The NPD Group, Inc., "Consumers bought what they wanted, when they wanted, where they wanted and they shopped in more outlets."
Evidence of that widening scope of shopping destinations can be found in the double digit growth posted by the online channel. Online sales of adult apparel grew almost 10 percent in 2010.
"Consumers are finding what they want online and the store is always open," says Cohen, "I don't' think that the days of consumers going into a physical store are over, but I do think that retailers have to improve the in-store experience and -find ways to complement the online experience."
What categories captivated consumers' attention in 2010? In the women's market skirts and dresses continue to be standouts. Sales of women's skirts were up almost 13 percent for 2010 and dress sales were up almost 4 percent.
"Women have migrated into skirts even though the industry isn't promoting them as a fashion trend," said Cohen, "And dresses continue to post growth because they are being worn year-round and are no longer relegated only to spring wardrobes. We have seen this trend get carried over into to tights which were a hot fashion accessory this year, showing 33 percent growth."
In women's intimates, shapewear continues to be a strong performer with just over 7 percent growth. In the men's underwear market, sales of long leg briefs posted the highest growth rate with almost 22 percent for the year.
Cohen says, "Men's under-bottoms and women's shapewear are no longer just a commodities business. They are products that have sparked interest with today's consumers by providing newness and innovative products."
About The NPD Group, Inc.
The NPD Group is the leading provider of reliable and comprehensive consumer and retail information for a wide range of industries. Today, more than 1,800 manufacturers, retailers, and service companies rely on NPD to help them drive critical business decisions at the global, national, and local market levels. NPD helps our clients to identify new business opportunities and guide product development, marketing, sales, merchandising, and other functions. Information is available for the following industry sectors: automotive, beauty, commercial technology, consumer technology, entertainment, fashion, food and beverage, foodservice, home, office supplies, software, sports, toys, and wireless. For more information, visit http://www.npd.com/, or follow us Twitter at twitter.com/marshalcohen and twitter.com/npdfashion. Become a fan of Marshal Cohen at http://www.facebook.com/npdmarshalcohen and watch more on NPD's YouTube channel.
# # #