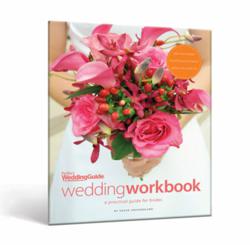 This free download only workbook deals primarily with the business and organization (the not-so-glamorous stuff).
Atlanta, GA (Vocus/PRWEB) February 10, 2011
PerfectWeddingGuide.com, a national online wedding planning company, has launched a number of Web-based resources on its site. Its latest endeavor: the Wedding Workbook, penned by national expert and celebrity planner, Susan Southerland. The book is yet another no-cost planning product that brides can take advantage of on the site.
While most brides are busy shopping for dresses and selecting wedding colors, it is the business and organizational tasks that help keep the wedding running smoothly. "I find that there are three components to planning a wedding: the business, the artistic and the organization," says Southerland. "This free download only workbook deals primarily with the business and organization (the not-so-glamorous stuff)."
The workbook is also divided into three major categories: pre-planning, shopping and organization which gives brides an in-depth look at the planning process, segment by segment. The guide also includes numerous checklists to organize wedding professionals, planning appointments, budgetary items and more. As company focused on creating comprehensive tools for print and the Web, the Wedding Workbook is designed to be used in tandem with the Web site's additional free online planning tools (budget calculator, guest list manager, etc.).
To view and download the Wedding Workbook, visit PerfectWeddingGuide.com. You can also view the online wedding tools at http://my.perfectweddingguide.com/tools/.
About Perfect Wedding Guide
Perfect Wedding Guide (perfectweddingguide.com), the leader in wedding media resources, is the oldest and most reliable wedding planning company in the United States. For almost 20 years, we have been dedicated to creating innovative wedding planning solutions for brides of all budgets. Our company offers couples a number of fun, useful, and FREE products to help make wedding planning less of a chore and more of a treat. Our local guides and bridal shows are available coast-to-coast in over 60 markets, showcasing some of country's top wedding vendors who work right in the bride's backyard. Our national Website, PerfectWeddingGuide.com, is full of fresh planning tips and wedding ideas, an extensive photo gallery for inspiration, easy-to-use wedding planning tools, as well as a wedding blog community hosted by our national wedding planning expert. For more information, visit PerfectWeddingGuide.com.
# # #