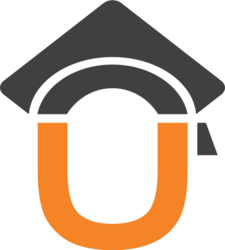 Pittsburgh, PA (Vocus/PRWEB) February 10, 2011
As online degrees become more prevalent in every field of study, prospective students are finding it increasingly difficult to determine which online program is just right for them. Knowing this, the University Bound Network has launched five new websites that were designed to be the only unbiased and non-advertorial platform for connecting prospective students with the online degree program that best meets their needs.
While most websites claiming to connect prospective students with an online degree use advertorial search results that are weighted by advertising dollars, the University Bound Network is proud to launch a new group of websites that are the only objective resource of their kind for students seeking real information – search results that are based on the student's needs rather than skewed results fueled by the unethical recruiting practices of for-profit schools.
In addition to the mother website http://www.University-Bound.com, the University Bound Network announces the launch of Art-Schools-Online.com, Business-School-Online.com, Education-Schools-Online.com and Psychology-School-Online.com – all of which are the only unbiased resource in their industry for pairing prospective students with the online education program that is just right for them.
Because there are so many choices for online schools, the University Bound Network's newly launched websites provide a consumer-conscious resource for real information. Between the non-advertorial search results and the unique comparison shopping tools that allow users to compare distance education programs side-by-side, these new websites are a refreshingly honest resource for prospective students seeking an online degree.
The University Bound Network is dedicated to providing potential online students with the information that they need to make informed, responsible educational decisions. We believe in the transformative power of online education, and in its burgeoning role as an effective and far-reaching teaching medium.
###