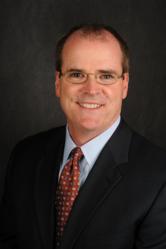 Healthcare Remittance Automation, developed in partnership with MediStreams, streamlines this process to accelerate cash flow while reducing back-office expenses.
Dallas, TX (PRWEB) February 10, 2011
BancTec, the leader in transaction automation and outsourcing for the most demanding business processes, announced that it has partnered with MediStreams, a healthcare revenue cycle management company, to introduce Healthcare Remittance Automation, an outsourced service available to providers, aggregators and financial institutions of all sizes.
"The difficulties of matching and managing Explanation of Benefits (EOB) forms, payments and submitted claims are a chief cause of inefficiencies and lost revenues for providers in the current healthcare remittance process. It is a big reason why hospitals, physicians and other providers write off an estimated $92 billion annually in billings," said Chuck Corbin, vice president, healthcare industry solutions for BancTec. "Healthcare Remittance Automation, developed in partnership with MediStreams, streamlines this process to accelerate cash flow while reducing back-office expenses."
Healthcare payers have long benefitted from automated transaction processing and EDI initiatives to reduce their costs. With Healthcare Remittance Automation, providers reap the benefits of automation to achieve new efficiencies and drive revenues. The new service leverages a combination of technologies, including OCR, ICR, sophisticated rules engines, and real-time reformatting software, to achieve economies of scale that most providers and aggregators cannot achieve alone.
Healthcare Remittance Automation enables providers to access payment and claim-related data through a web-based portal and have remittance and payment data seamlessly uploaded into their patient accounting system (PAS). Tools are also provided to help healthcare providers with follow-up and analysis. This includes denial management tools that help providers quickly identify and respond to denied claims or immediately update their PAS.
Aaron J. Grandison, president of MediStreams, said, "The combination of technologies from each company, together with BancTec's large-scale BPO experience and deep understanding of process change, ushers into healthcare a remittance solution second to none."
About BancTec
BancTec helps clients around the world simplify the process of managing their information. Founded in 1972, the company provides a wide range of solutions for automating complex, high-volume and data-intensive business processes for clients in the financial services, healthcare, manufacturing, government, services and utilities industries. BancTec's offerings include business solutions, business process outsourcing, and infrastructure services. With headquarters in Dallas, BancTec serves clients in 50 countries. For more information on how BancTec can help you optimize information management, visit http://www.banctec.com or call 1-800-BANCTEC.
About MediStreams
MediStreams is a healthcare revenue cycle management company with a focus on streamlining the remittance process. Our innovative approach to the implementation process allows us to onboard providers quickly; lowering the barrier to entry for these cost saving services. MediStreams works with most of the industry leading patient accounting and practice management systems to deliver payment posting files that meet the specific requirements of our customers. The MediStreams processing platform adapts to the constant evolution of the healthcare space. The architecture assures high availability while exceeding generally accepted levels of security and compliance standards with SAS 70 Type II and HIPAA audits and fully redundant ISO 9002 data centers. If you would like to learn more about how the MediStreams solution can work for you, please visit the MediStreams website at http://www.medistreams.com or call us toll free at (888) ANSI-835.
###