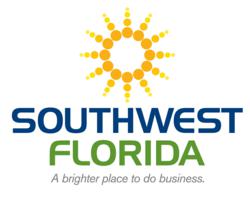 Fort Myers, FL (Vocus/PRWEB) February 10, 2011
In order to attract more attention to the region, the six counties of Charlotte, Collier, Glades, Hendry Lee and Sarasota counties pooled their resources to develop a unique brand and take advantage of their collective size and offerings. The Southwest Florida Economic Development Partners create a powerful resource for businesses seeking to expand or relocate to this promising region of the State of Florida.
This unified partnership positions Southwest Florida as a top consideration for business relocation and expansion, defines its geographic location and highlights its business and lifestyle attributes. These diverse counties represent unique and virtually limitless opportunities. The result of this pioneering approach will be new jobs and a stronger economy for present and future generations of Floridians.
Over the last few months the region has garnered several noteworthy expansions, relocations and events bringing the economic spotlight to the region including these county specific initiatives:
Charlotte County
Charlotte County Building and Growth Management, in conjunction with the Economic Development Office, hosted the 2nd Annual Southwest Florida Green Futures Expo and Energy Options Conference in November 2010 at the Charlotte Harbor Event and Conference Center with more than 2,000 attendees. The Energy Options Conference brought together experts from government and the private sector to navigate the complex network of tax credits, grants, bonds and venture capital.
Collier County
Collier County welcomes a new business in the health and life science industry--ValueCentric, LLC, a pharmaceutical data management firm, expands operations here from New York. A survey of local businesses by the Collier County Economic Development Council reveals the opportunity for 130 new jobs within the next year in computer software and services; transportation and utilities; and wholesale trade and distribution industries.
Glades County
Glades County is home to more than 165 acres of industrially zoned property, some with rail access, available potable water, sewer and electricity and access to US 27. Much of the County is located within an Enterprise Zone, which offers special tax incentives for credits against corporate or sales tax for job creation, sales tax refunds for purchases of business machinery and equipment, building materials sales tax refunds and corporate income tax refunds equal to 96 percent of the value of new or improved property.
Hendry County
The Federal Aviation Administration (FAA) has officially accepted the preliminary application for Hendry County, Florida's AirGlades Airport to participate in the Airport Privatization Pilot Program (APPP). Hendry County will now begin preparing the final application for approval by the FAA. This puts AirGlades in a position to become a new economic and capacity contributor to the nation's aviation system.
Lee County
In November 2010, less than a month after the grand opening of its new 40,000 sq. ft. laboratory in Bonita Springs, Algenol Biofuels announced plans to also build its pilot-scale Integrated Bio-Refinery in Lee County. Facilitated by a $10-million grant from the Board of Commissioners, as well as support from the U.S. Department of Energy (DOE) and Algenol's strategic partners, the 36-acre facility will demonstrate the company's Direct To Ethanol™ technology, which produces ethanol directly from carbon dioxide using blue-green algae.
Sarasota
Sanborn Studios LLC located its film and television production studio in Sarasota County in September and has already begun production on a TV pilot for a program called "Miami 24/7." The company has committed to hiring at least 117 employees over the next three years and expects to make a $30-million capital investment in the first 18 months of operation.
About Southwest Florida Economic Development Partners
Southwest Florida Economic Development Partners is a consortium of business development experts from Charlotte, Collier, Glades, Hendry Lee and Sarasota counties who have come together to put the economic well-being of Southwest Florida front and center. The focus of the partnership is the recruitment, retention and creation of high-wage jobs in targeted high technology industries such as health, life and environmental sciences, information technology and specialty manufacturing.
Unique story angles, resources and trend data are available in the online Media Room at http://www.ABrighterPlace.com. For executive interviews, success stories and additional media relations services, please contact Laura E. Richeson, APR, Chisano Marketing Group, (407) 788-7070.
###